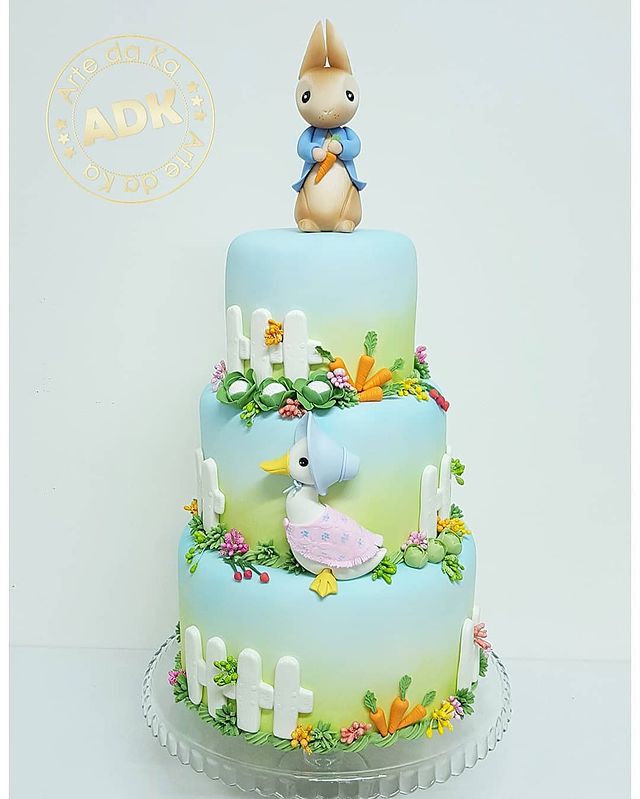 Cute Peter Rabbit Cake
This cute Peter Rabbit cake is a 3 tier cake with a terrific fondant figure of him on top.
Firstly, I like the way each tier is green on the bottom and blue on the top to represent the sky and grass. It reminds me of a nice country meadow.
Secondly, each tier has a white picket fence that goes around part of the tier.
Thirdly, cute little cabbages, carrots, green peas, and flowers are around the bottom of each tier.
An adorable fondant Jemima Puddle-Duck figure is on the side of the middle tier.
This wonderful Peter Rabbit Cake was made by Arte da Ka.