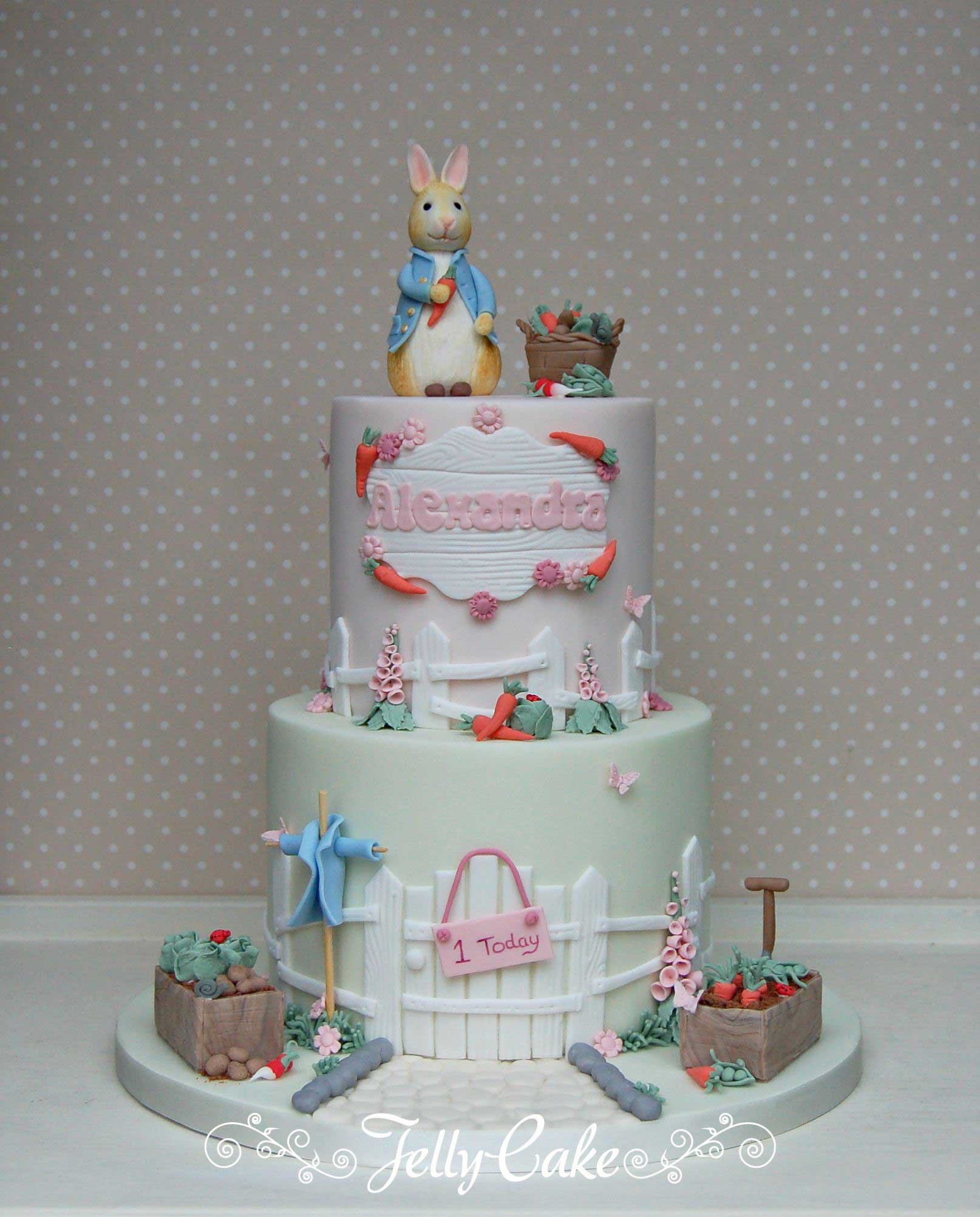 Marvelous Peter Rabbit 2 Tier Birthday Cake
This marvelous Peter Rabbit 2 tier birthday cake features him on top with a basket of carrots beside him.
This wonderful cake was made by Jelly Cake.
In addition, a large plaque on the side of the top tier gives the birthday name. The carrots around the plaque match the carrots on top of the cake.
Moreover, I like the way both tiers have a white picket fence around the bottom.
Furthermore, carrots on the top of the cake and on the bottom tier and the cake board tie everything together.
In addition, there is a vegetable basket with potatoes and lettuce, and a basket with carrots on the cake board that tie in with the carrot basket on top of the cake.
Moreover, if you look closely you can see tiny snails, ladybirds, and butterflies on the cake.