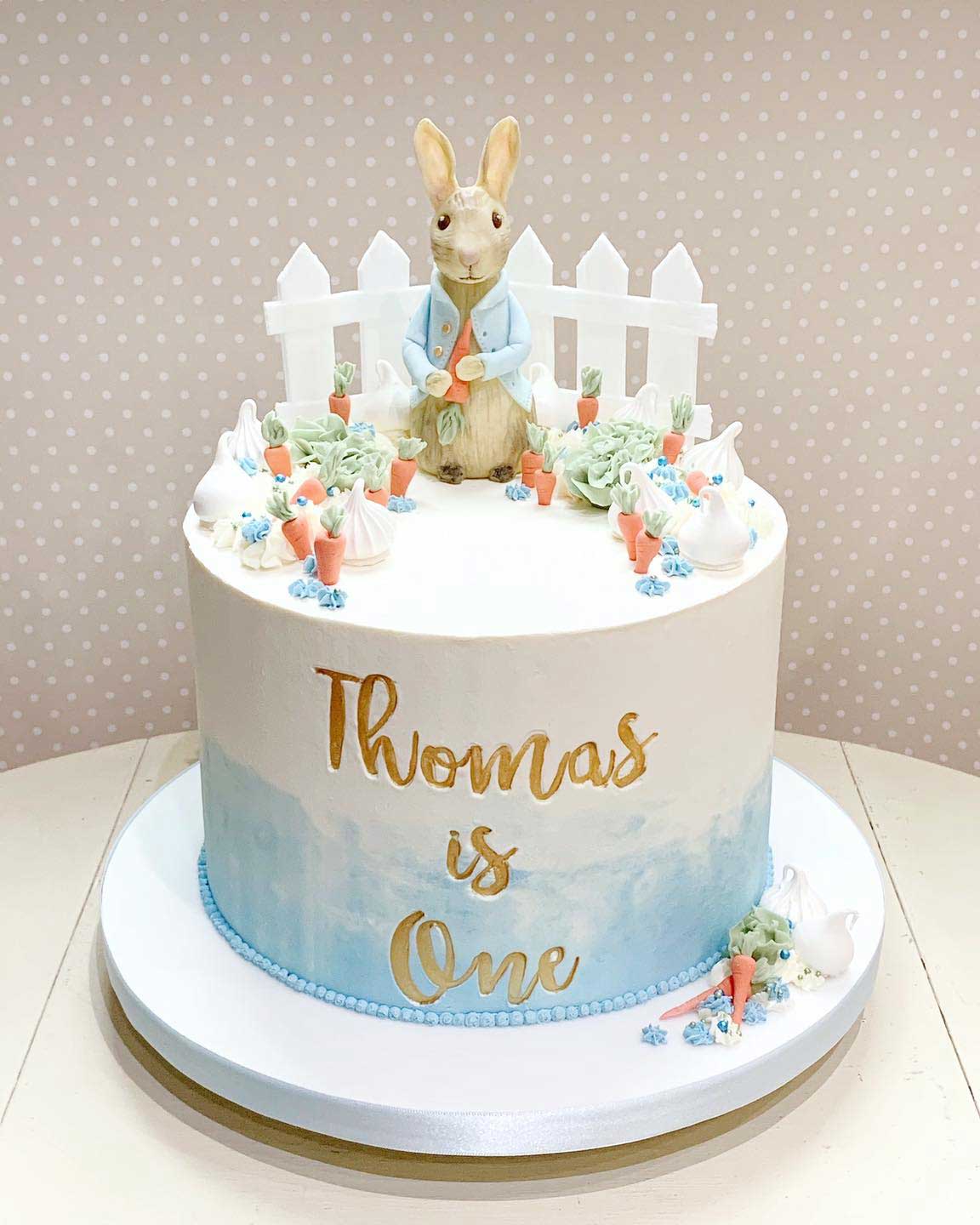 Splendid Peter Rabbit 1st Birthday Cake
This splendid Peter Rabbit 1st birthday cake features him on top.
This wonderful cake was made by Jelly Cake.
This cake is covered in white buttercream and colored light blue on the bottom half to match his jacket.
Moreover, I like the white picket fence behind Peter Rabbit.
Furthermore, a carrot patch is all around him. He is surrounded by carrots and is holding a carrot.
In addition, the blue flowers beside the carrots match his jacket.
Furthermore, the birthday name and age are written in gold letters on the side of the cake.