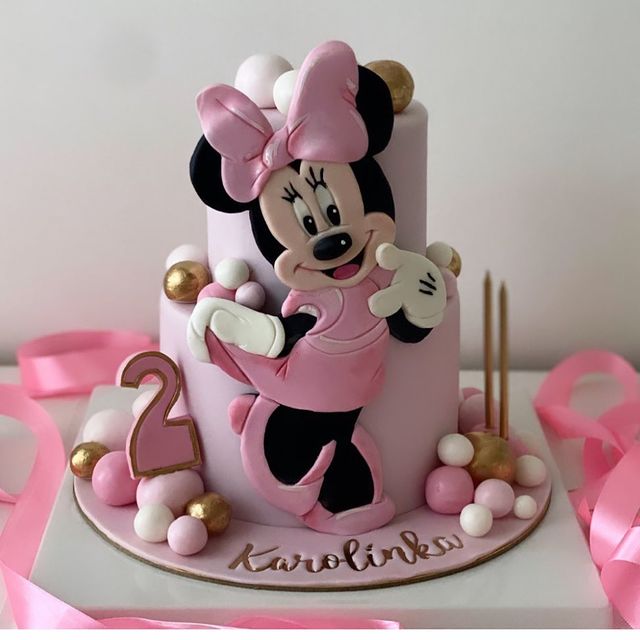 Cute Pink Minnie Mouse Cake
This cute pink Minnie Mouse cake is a 2 tier cake with a 2-D fondant Minnie Mouse in front of both tiers.
This wonderful cake was made by Teddy Baker.
I like the way your eyes are immediately drawn to her.
In addition, her pink bow and white gloves and pink shoes look like they are separate pieces of fondant. This adds some dimension to Minnie.
Moreover the light pink cake makes a nice background for Minnie.
Furthermore, pink, white, and gold spheres are scattered on the cake and cake board. A pink number 2 is beside the cake on top of the spheres. It represents a 2nd birthday celebration.
Moreover, 2 gold candles are with spheres on the other side of the cake.
In addition, the birthday name is written in gold letters in front of the cake.
Moreover, this birthday cake comes in a nice clear box.