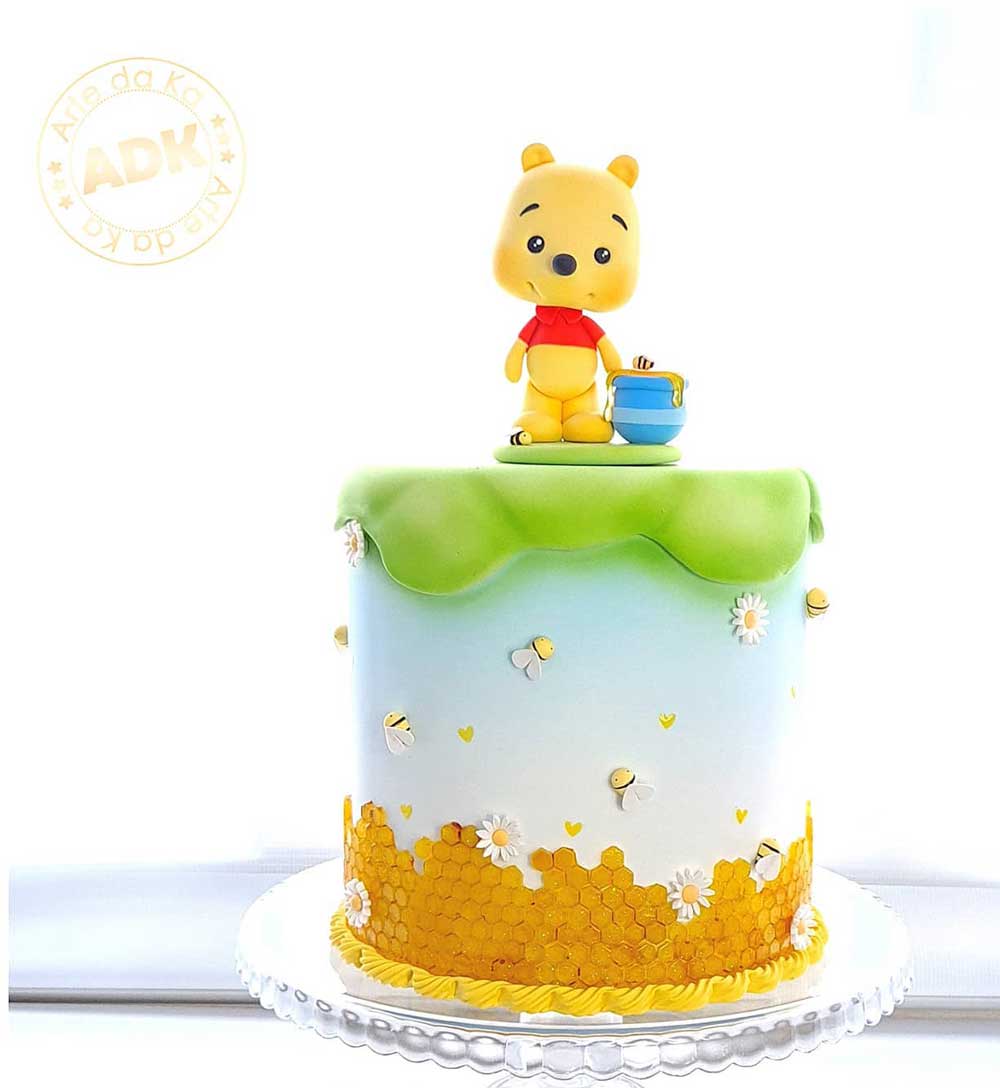 This Chibi Winnie the Pooh Hunny Cake has an adorable fondant Pooh on top.He is standing beside a small blue Hunny Pot with hard candy amber honey on top. A cute honey bee is on top of the honey. Moreover, the bottom of the cake is wrapped in light brown honeycomb.
This wonderful cake was made by Arte Da Ka.
The top of the cake is covered with a piece of green fondant to represent grass. The side of the cake is a graduated light blue to represent the sky. In addition, cute little bees are buzzing all around.
I really like the look of the cake with Pooh and the Hunny Pot on top and the bees flying around the large honeycomb that wraps around the bottom of the entire cake.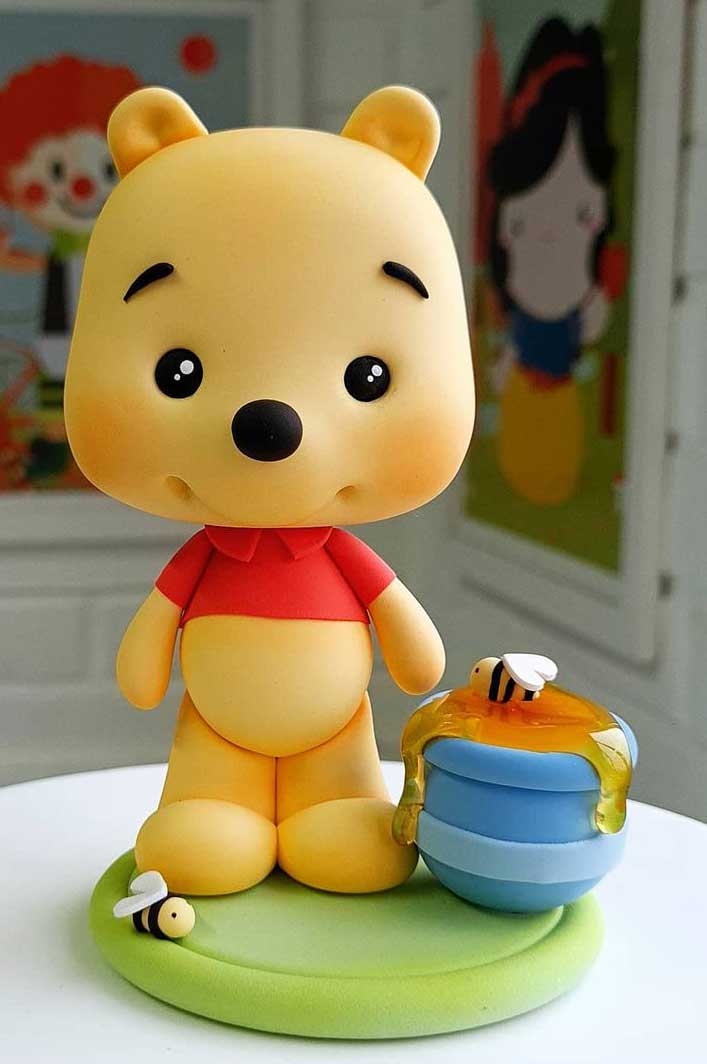 Here's a close-up of the Chibi Fondant Winnie the Pooh cake topper. I love the white catchlights in his eyes and his red cheeks. The bees around him are adorable.
For more Winnie the Pooh Party Ideas:
marvelous Winnie the Pooh and friends cake features him with Piglet, Tigger, Eeyore, Rabbit, Roo, and Lumpy the Heffalump.
Adorable Pooh sitting on a Beehive Cake