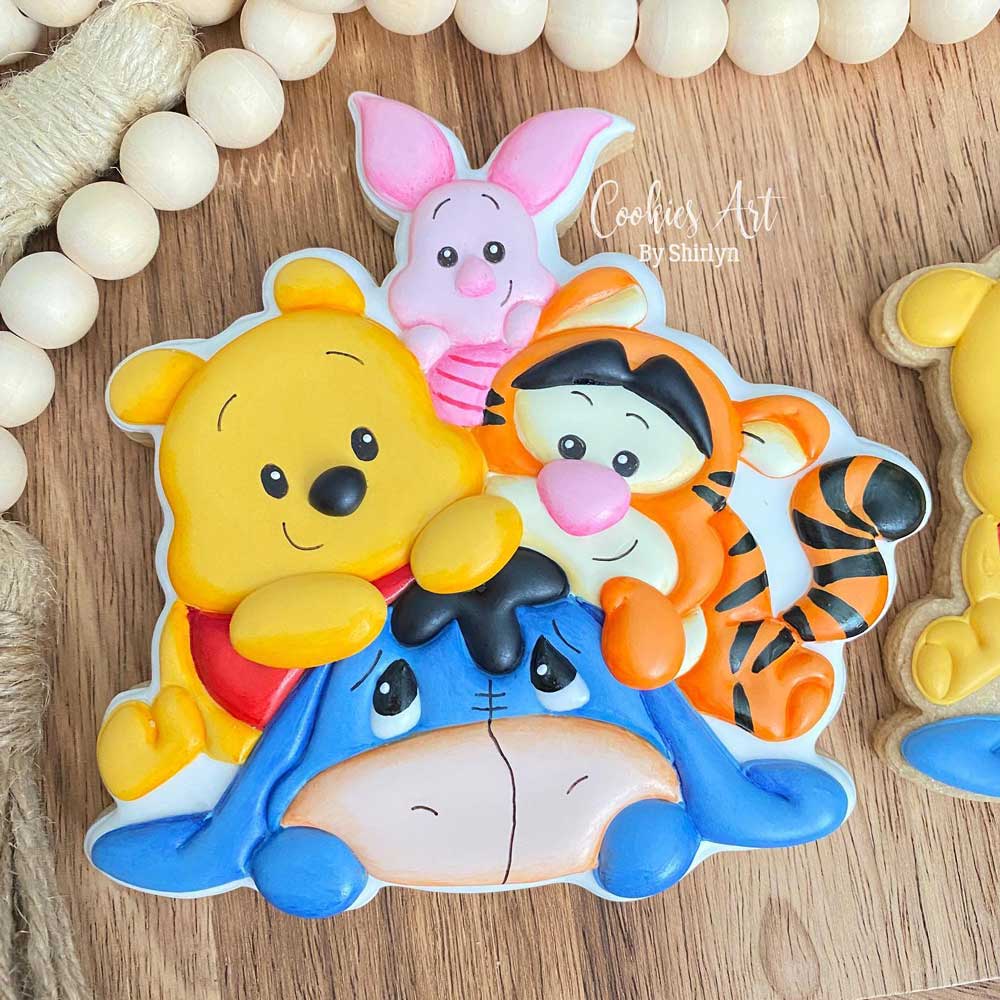 This Pooh Piglet Eeyore Tigger cookie is a giant cookie that contains these 4 characters from the Hundred Acre Wood.
This wonderful cookie was made by Cookies Art By Shirlyn.
Eeyore is at the bottom, Pooh and Tigger are on top of him. Piglet is on the very top. Notice the highlights on the characters that give them more dimension.
As you look into their eyes, these cookies are so adorable. Eeyore is looking up at the other characters.
For more Winnie the Pooh ideas:
Cute Pooh, Tigger, Piglet, Eeyore, & Winne the Pooh and a Heffalump too 1st Birthday Cake
Chibi Winnie the Pooh Hunny Cake
Pooh eating popcorn and hunny with Tigger, Eeyore Cookies