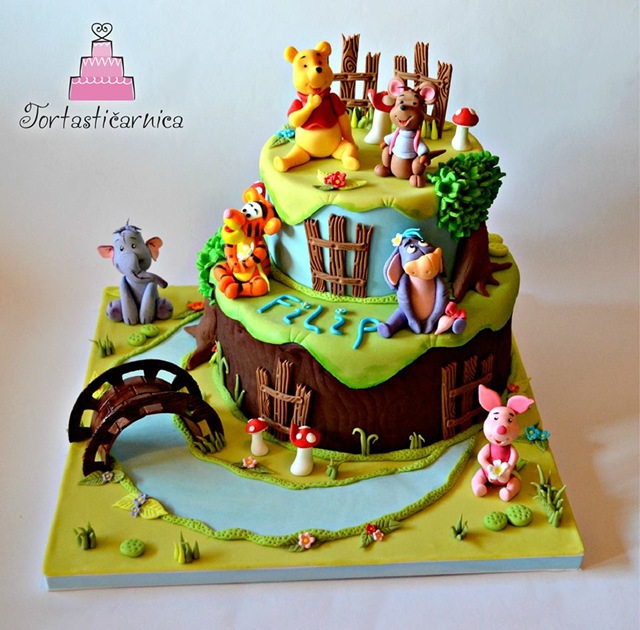 This wonderful Winnie the Pooh cake was made by Tortastičarnica. The design of this cake is wonderful. I really like that this cake features Roo and Lumpy. Those are two Pooh characters that you rarely find on cakes. I also really like the river and bridge.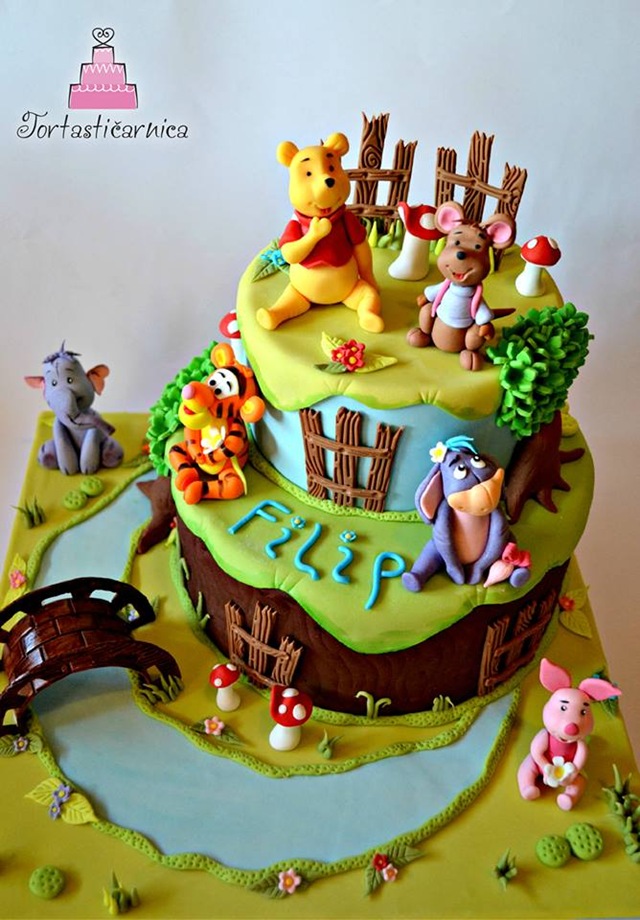 The figures are terrific.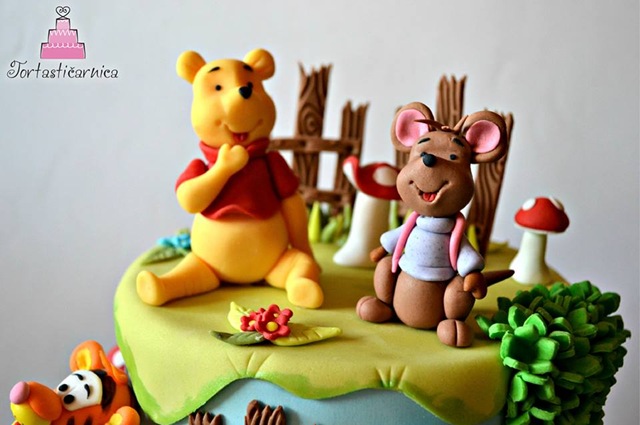 Winnie the Pooh and Roo too.