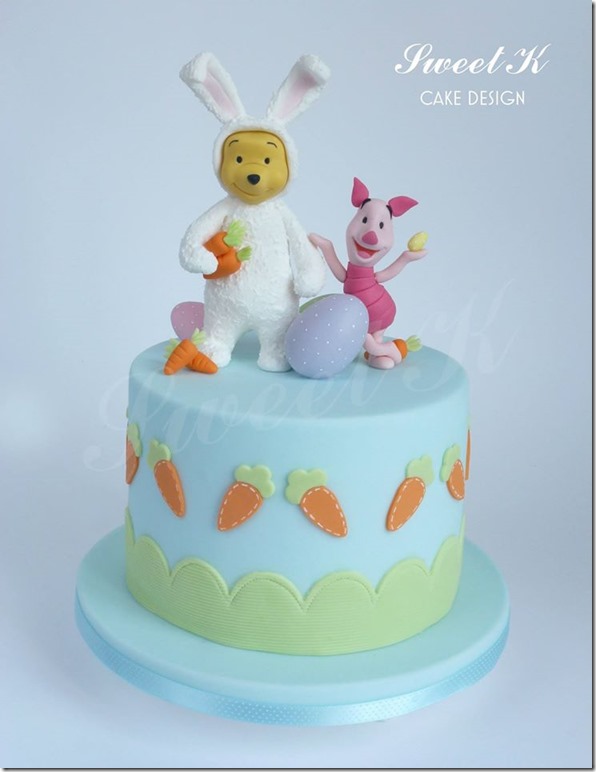 This cute Winnie the Pooh Easter Cake was made by Sweet K. This is a single layer cake. The cake is blue and has green trim on the bottom. The middle of the cake are carrots. Both the green trim and carrots are designed so that they look like their cloth. They almost look like the decorations you'd see in a baby's room.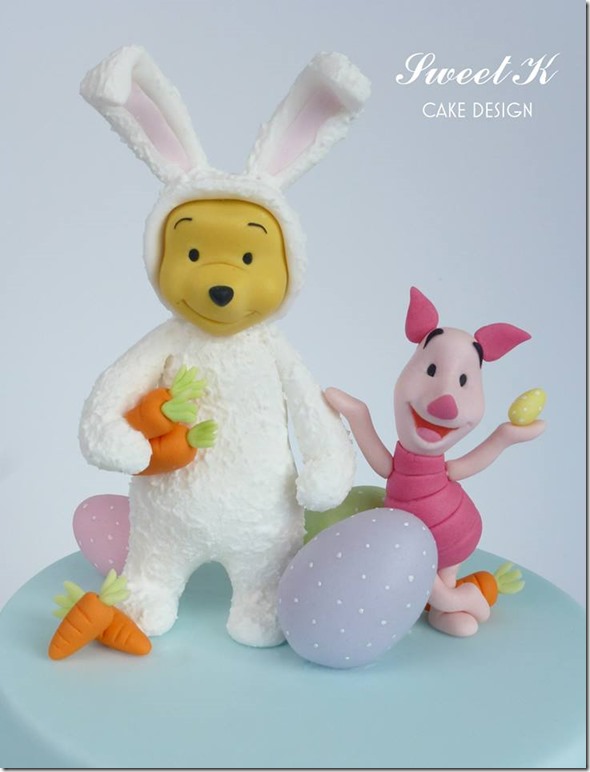 On top of the cake is Winnie the Pooh dressed up as the Easter Bunny. He had a smile on his face and is holding two carrots. Beside him is Piglet who is holding up a decorated Easter Egg. On the ground beside Poo and Piglet are more carrots and Easter Eggs.
The combination of the Winnie the Pooh / Easter Bunny cake topper and the cute cloth like decorations on the side of the cake make this one of the cutest Easter Cakes I've seen.