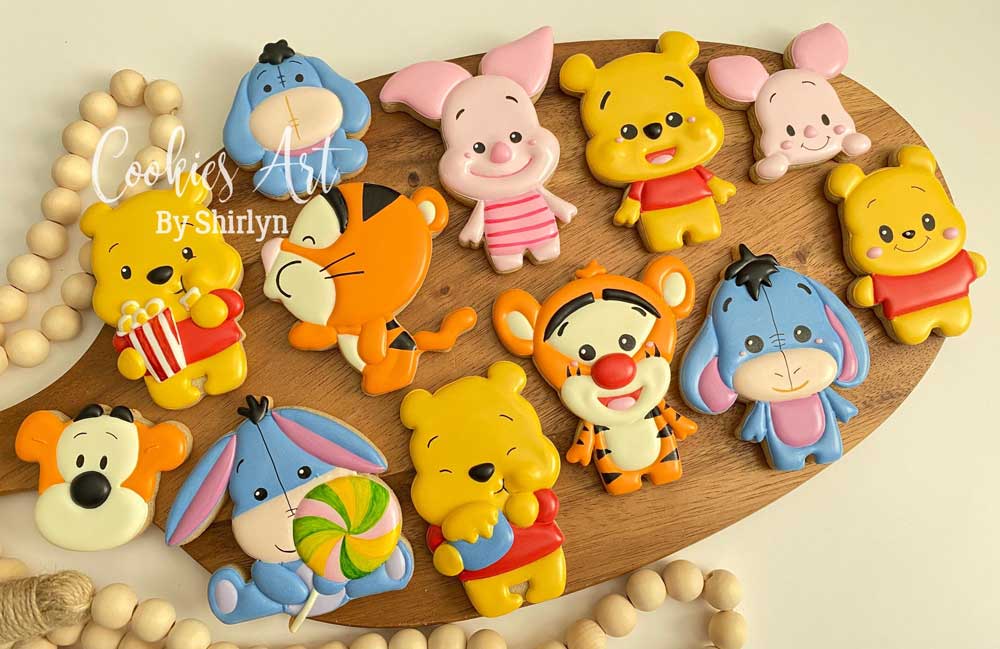 These 12 Chibi Pooh Cookies feature Winnie the Pooh, Tigger, Piglet, and Eeyore. This set contains some of the cookies that I have been featuring over the past few days and some new cookies.
These wonderful cookies were made by Cookies Art By Shirlyn.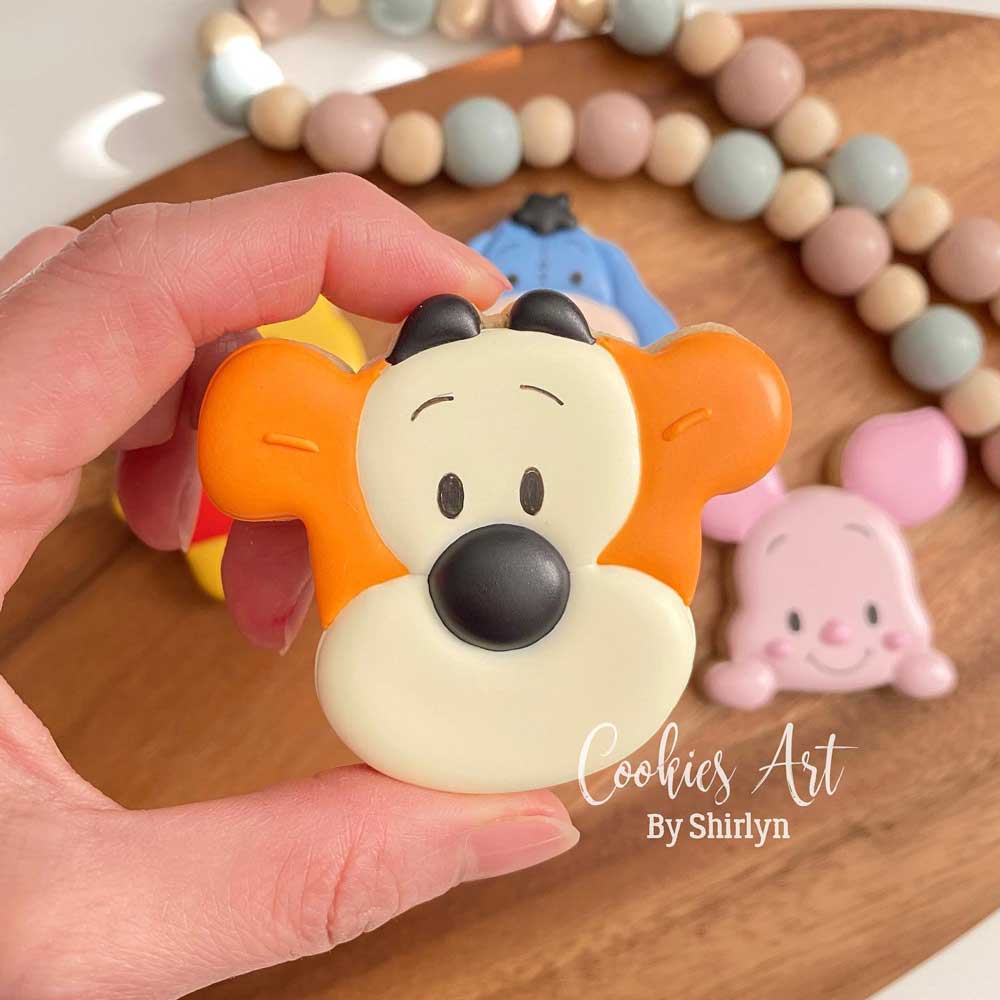 This Tigger cookie features his face.
Eeyore is the focus of this cookie.
This cookie of Piglet's face shows him with a pink nose and pink dimples.
This Pooh cookie has pink dimples on his face to match the ones on Piglet's face. These cookies round out the rest of this 12 piece Pooh cookie set.
For more Winnie the Pooh ideas:
Cute Pooh, Tigger, Piglet, Eeyore, & Winne the Pooh and a Heffalump too 1st Birthday Cake
Chibi Winnie the Pooh Hunny Cake
Pooh eating popcorn and hunny with Tigger, Eeyore Cookies