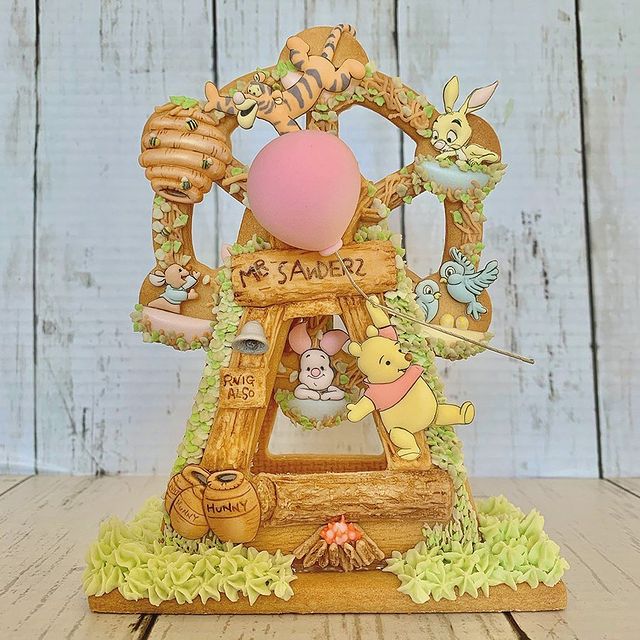 Winnie The Pooh ferris wheel Cookie
This cute Winnie The Pooh ferris wheel cookie features Pooh, Tigger, Piglet, Rabbit, and Roo.
This wonderful cookie structure was made by Komachi Cookie.
There are 6 buckets on this wheel and for simplicity, I'm going to refer to each bucket as a separate cookie. Even though I think it may all be one structure, it makes sense to break it into cookie pieces to talk about it.
A Roo cookie is the first one.
A bee hive cookie is the second one.
A Tigger cookie is the third one. He's reaching toward the bee hive.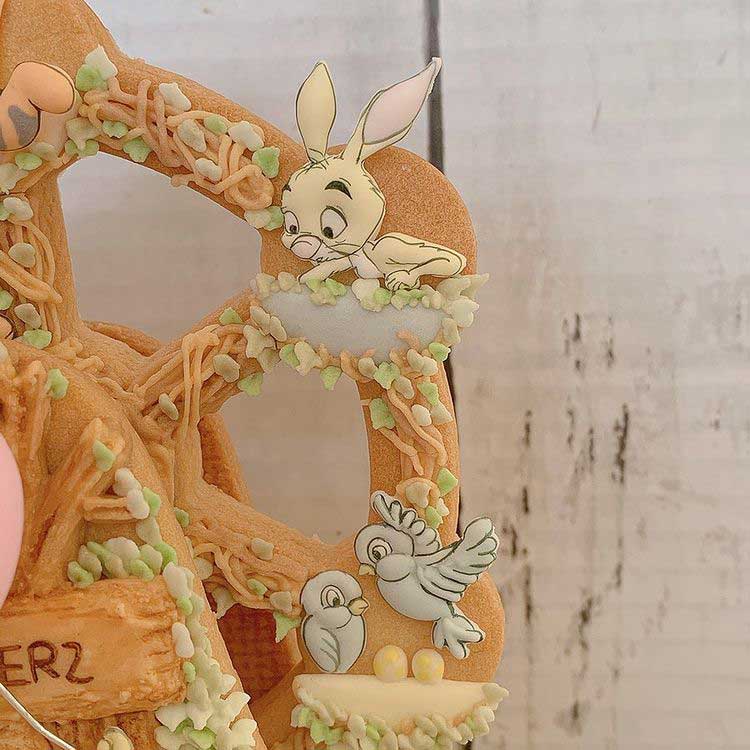 A Rabbit cookie is the fourth one and a bluebird nest cookie is the fifth.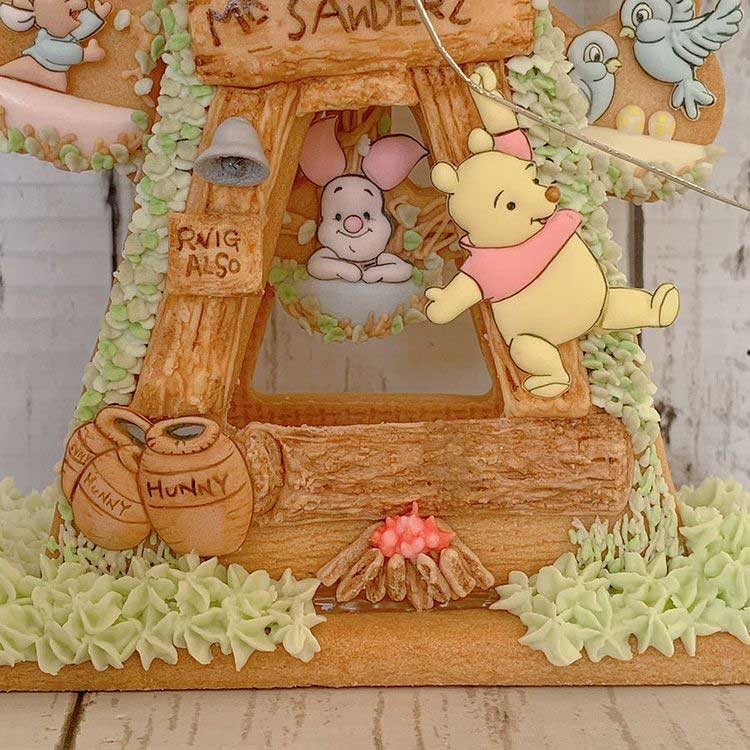 A Piglet cookie is the sixth one.
In addition, a Winnie the Pooh cookie is holding a pink balloon.
Just below the balloon is a sign that reads Mr Sanderz. Hunny pots are at the bottom.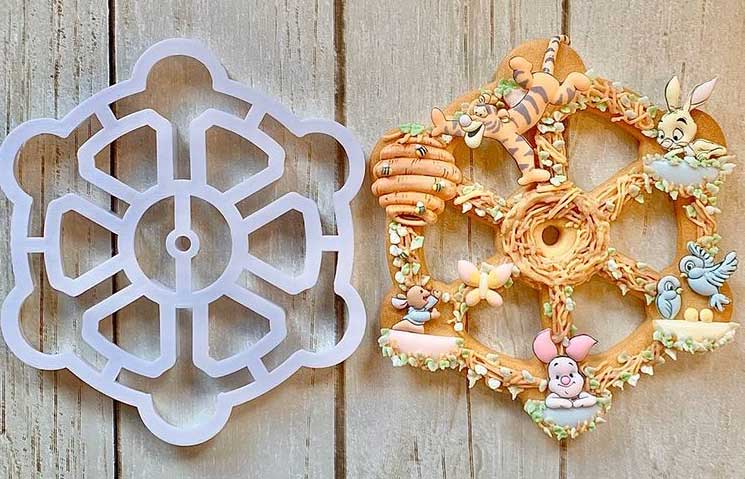 Here are two pictures of the cutters used to make these.
Looking for more treats that are as sweet as honey? Check out these wonderful Winnie The Pooh Cakes and Cookies.