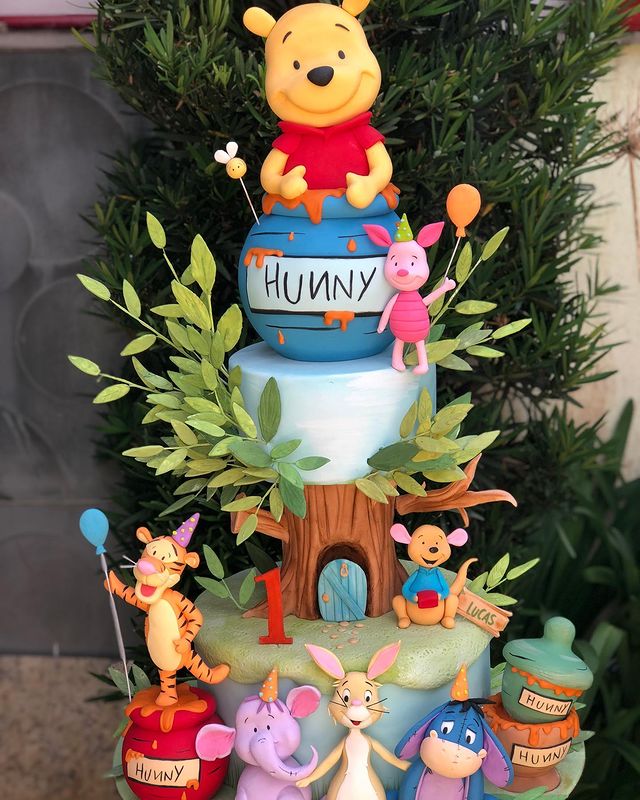 Winnie the Pooh and Friends Cake
This marvelous Winnie the Pooh and friends cake features him with Piglet, Tigger, Eeyore, Rabbit, Roo, and Lumpy the Heffalump.
This wonderful cake was made by Solange Cake.
When I see this cake, I think of a birthday celebration in the Hundred Acre Wood because of all of the green leaves that stick out from the tree trunk in the middle of the cake.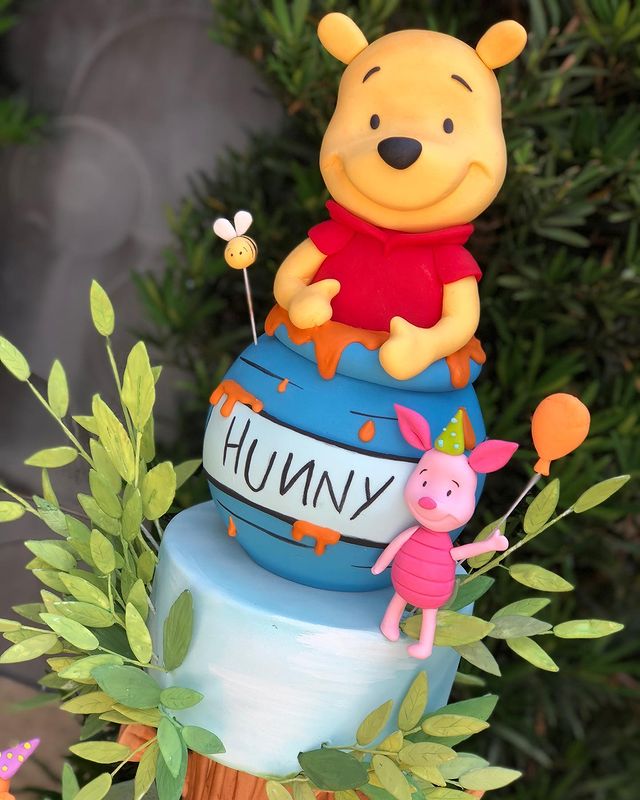 Furthermore, Pooh is on top of a large Hunny pot on the top of the cake. He must be happy indeed. A yellow and black bee is flying beside him. Your eyes are immediately drawn to him because he is larger than the other characters.
Moreover, Piglet is wearing a birthday hat and holding an orange ballon beside the Hunny pot.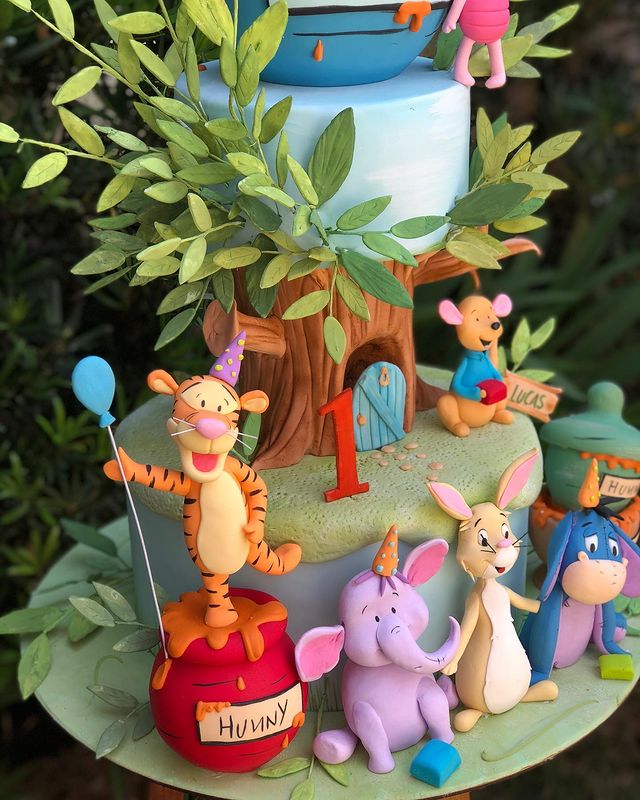 Furthermore, at the base of the tree trunk is a blue door with Roo standing beside it. A red number 1 indicates a 1st birthday and a wooden sign beside Rao has the birthday name.
In addition, Tigger is standing on a red hunny pot. Lumpy the Heffalump is beside him. Rabbit and Eeyore are next. A green and orange hunny pot follow them. What a terrific birthday celebration it will be with all of the hunny for Pooh and his friends to share.
Moreover, I like the use of color on this cake.
Firstly, Pooh's red shirt, and the hunny pot are the same color as the number 1 and the red present Roo is holding.
Secondly, Tigger's blue balloon compliments the blue door and he blue Hunny Pot.
Thirdly, the Orange balloon compliments the orange honey and Tigger and the orange hunny pot.