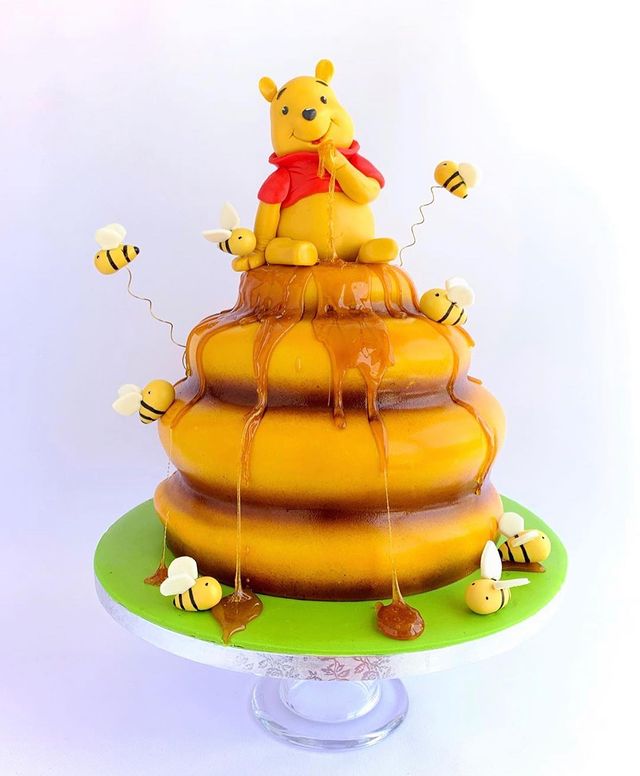 Adorable Winnie the Pooh and Hunny Too Cake
This adorable Winnie the Pooh and Hunny too Cake features Pooh sitting on top of a beehive overflowing with honey.
This wonderful cake was made by Jose Herrera Cakes.
This fondant Pooh is surrounded by his favorite food as he eats a smackeral of hunny.
Furthermore, yellow bees with black stripes are flying all around him and the hunny.
Moreover, the honey is overflowing from the beehive to the cake board beneath it to show an abundance on honey for Pooh and the bees too.