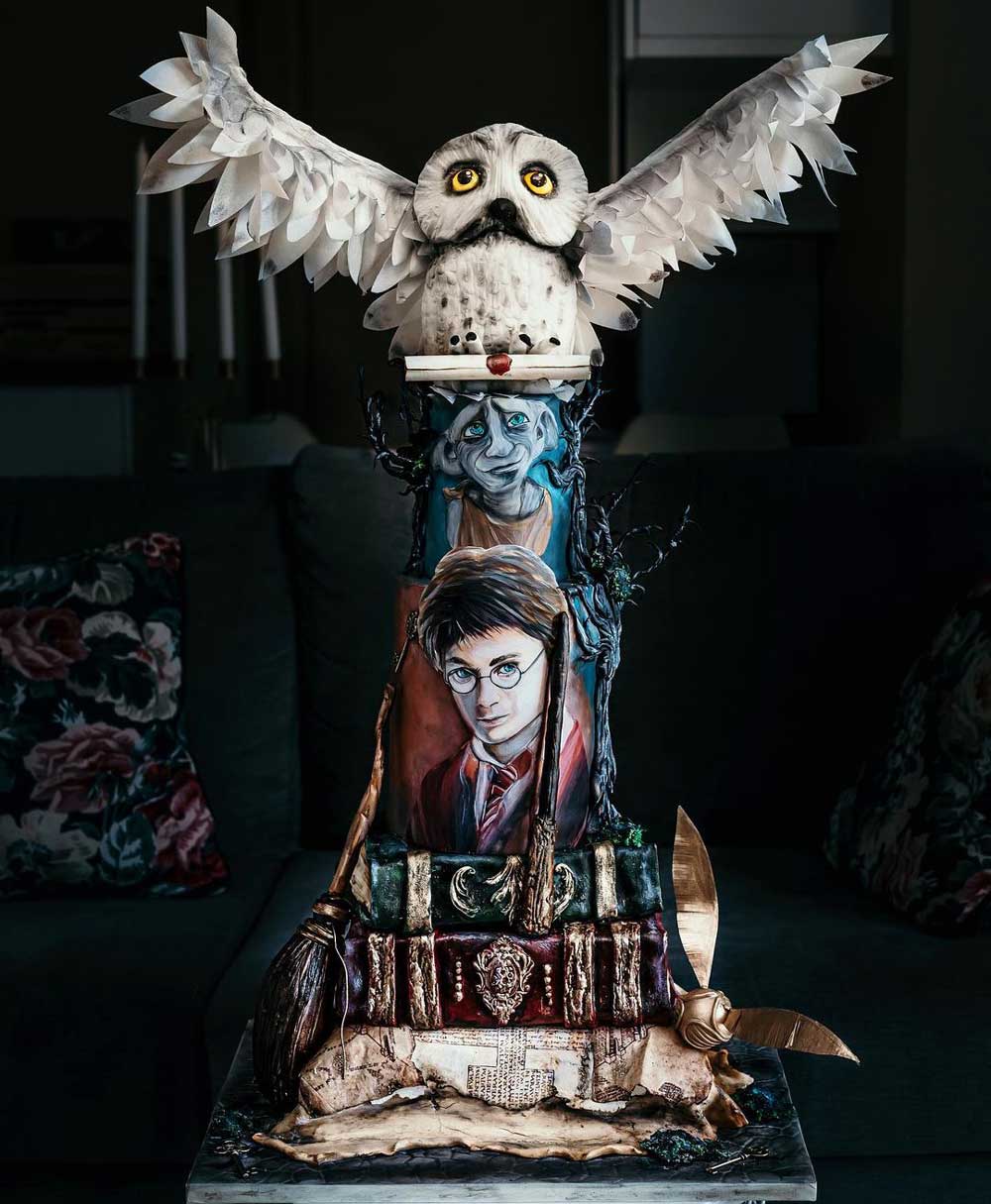 This Hedwig & Harry Potter Cake has a large fondant Hedwig with outspread wings as the top tier of the cake. Dobby is hand-drawn on the next tier. Below that is a realistic drawing of Harry Potter. His broom and wand are on either side of him. Hogwarts text books make up the next 2 tiers. The bottom tier is covered in the Marauders map. This cake has rich colors.
This wonderful cake was made by Sarah Hariz. I like the realism of the drawings on this cake. Harry and Dobby appear to be drawn on a separate piece of fondant to give them some dimension.
It looks like Hedwig's feathers were made using wafer paper to give them a light airy look.
In addition you may also enjoy these Harry Potter party ideas:
Harry Potter 10th birthday cookies
Harry Potter birthday cake tutorial