Black & White Jack Skellington Baby Shower Cookies feature A Jack baby rattle, a black carriage, a white baby bottle with a spider web, a Welcome Little Nightmare cookie, and a Baby cookie.
These wonderful cookies were made by Luciana's Royal Cookies. These cookies were inspired by these B Black & White Nightmare Before Christmas cookies..
I love the cookie that says Welcome Little Nightmare. So appropriate for Nightmare Before Christmas themed baby shower cookies.
Black and white Jack Skellington Baby Rattle cookie has Jack's head on top. Just using the two colors really makes this a nice cookie set.
The Baby cookie has been airbuushed with a diamond pattern. The word baby is written in white royal icing.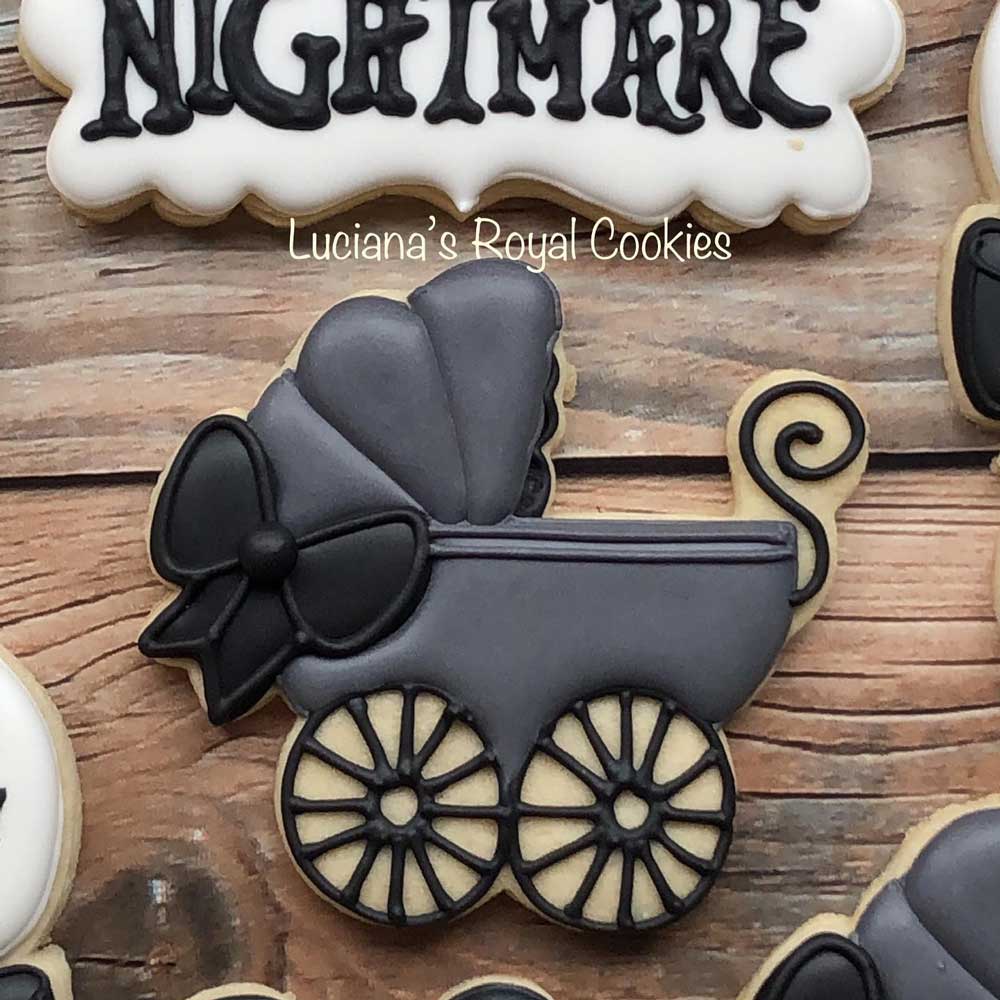 The black baby buggy is done with all black royal icing. This is the final cookie in this Black & White Nightmare Before Christmas Baby Shower Cookie set.
Planning a Nightmare Before Christmas party? You'll love these posts: