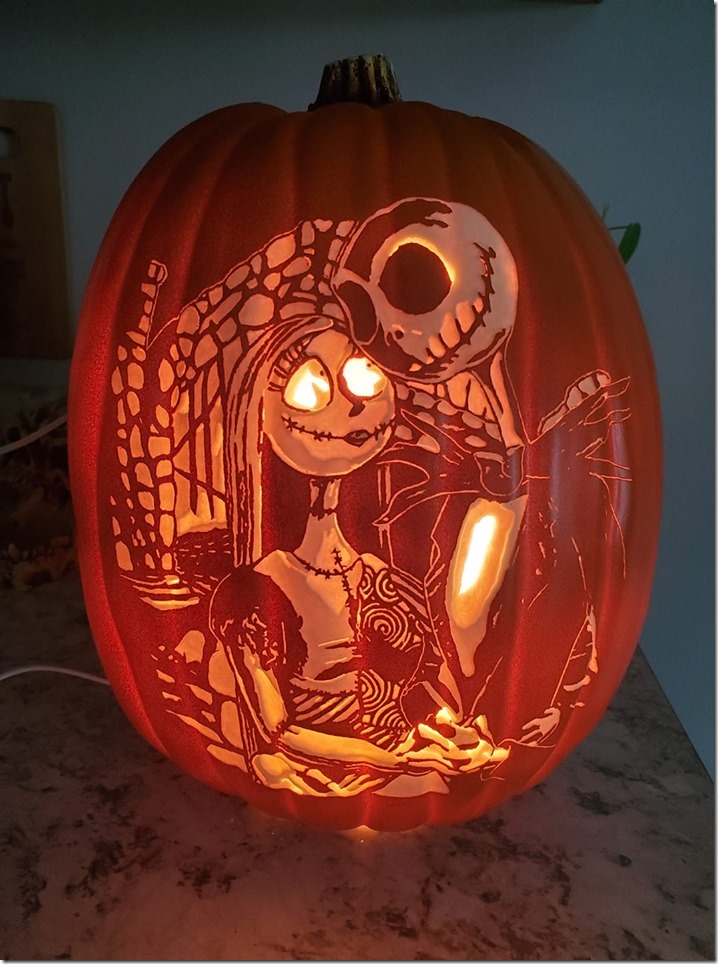 Carved in Kin makes the best Nightmare Before Christmas Pumpkin Carvings. Earlier this month, I featured his Jack Skellington and Zero Pumpkin Carving. Here is his Jack Skellington and Sally Pumpkin Carving. I really like how romantic this is with Jack and Sally looking lovingling at each other and holding hands.
In addition check out these amazing Nightmare Before Christmas Cakes and Cookies and Pumpkins.
Looking for more pumpkin carving ideas check out these wonderful Pumpkins.