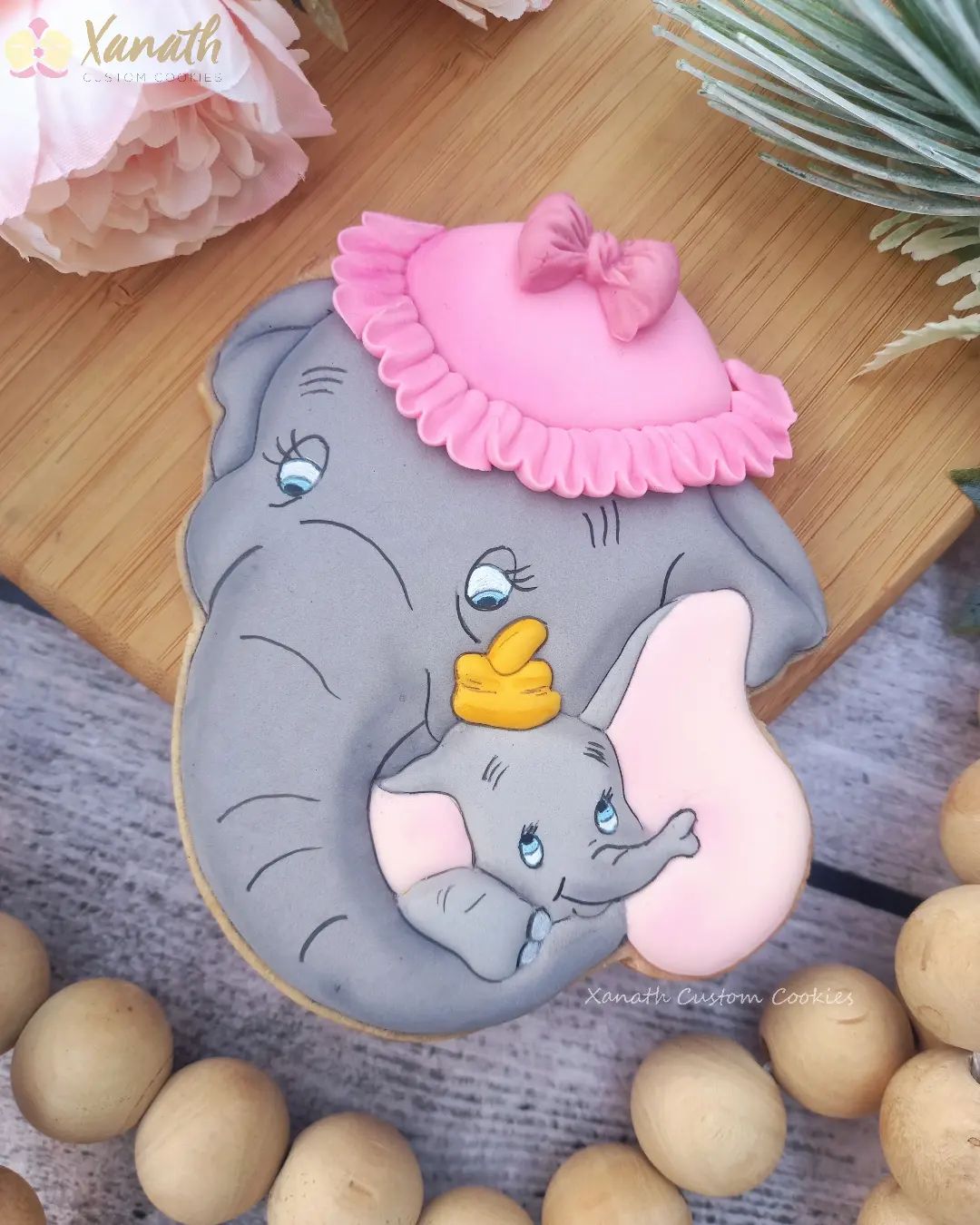 This Mrs. Jumbo & Dumbo cookie features Dumbo and his mom. She is holding him in her trunk. She is looking down at him and he is looking up at her. The eyes really make this cookie.
This wonderful cookie was made by Xanath Custom Cookies. This cookie is so adorable. Details of Mrs. Jumbo's trunk and eyes and Dumbo's trunk, feet, and eyes were hand-painted. The ruffle and bow on her hat is pink royal icing. His hat is yellow royal icing.
For Dumbo party ideas:
Dumbo Circus Baby Shower Cookies
Cute Dumbo cookies with him flying at the circus
Adorable Dumbo cake with little girl riding Dumbo
cute Dumbo Cookies feature him and a themed sign with the words Happy Birthday.