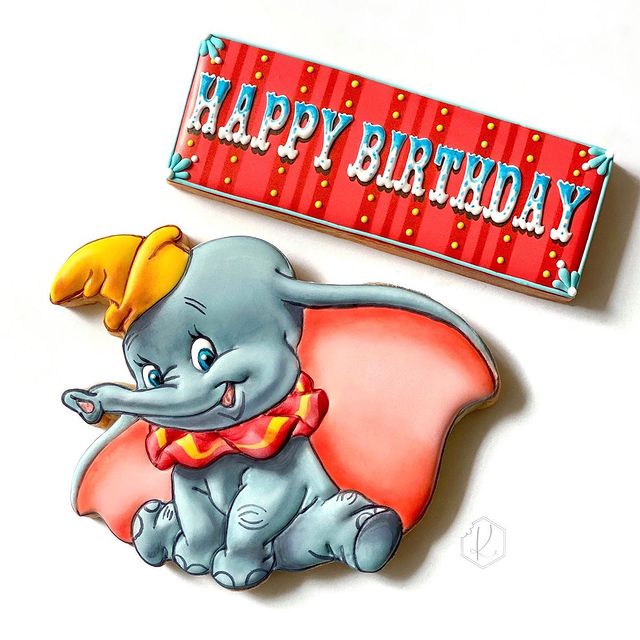 dumbo Cookie
These cute Dumbo Cookies feature him and a Circus themed sign with the words Happy Birthday. The top of the letters are shaded in blue and the lower part of the letters are painted white. This shading gives it a circus feel.
These wonderful cookies were made by Kirkie Kookies.
Furthermore, Dumbo is shaded to make him look 3-D.
Firstly, his face is multiple shades of gray.
Secondly, his hat is multiple shades of yellow.
Thirdly, the middle of the ears are shaded light pink and the edges are darker pink.