Cowboy Mickey Mouse Cake
This Splendid Cowboy Mickey Mouse Cake has a nice old west theme.
This wonderful cake was made by Mademoiselle fait des gâteaux.
The top tier of the cake is covered in white fondant with brown splotches that looks like a cow hide.
To add to the western theme, an arrow in sticking through the tier.
The bottom tier of the cake is an old log with a Sheriff's badge, silver horseshoes, and a wagon wheel in front of it.
The birthday name is on an old wooden road sign.
In addition, the cake board looks like the sand of the desert. Cactuses and boulders are on it to add to the effect.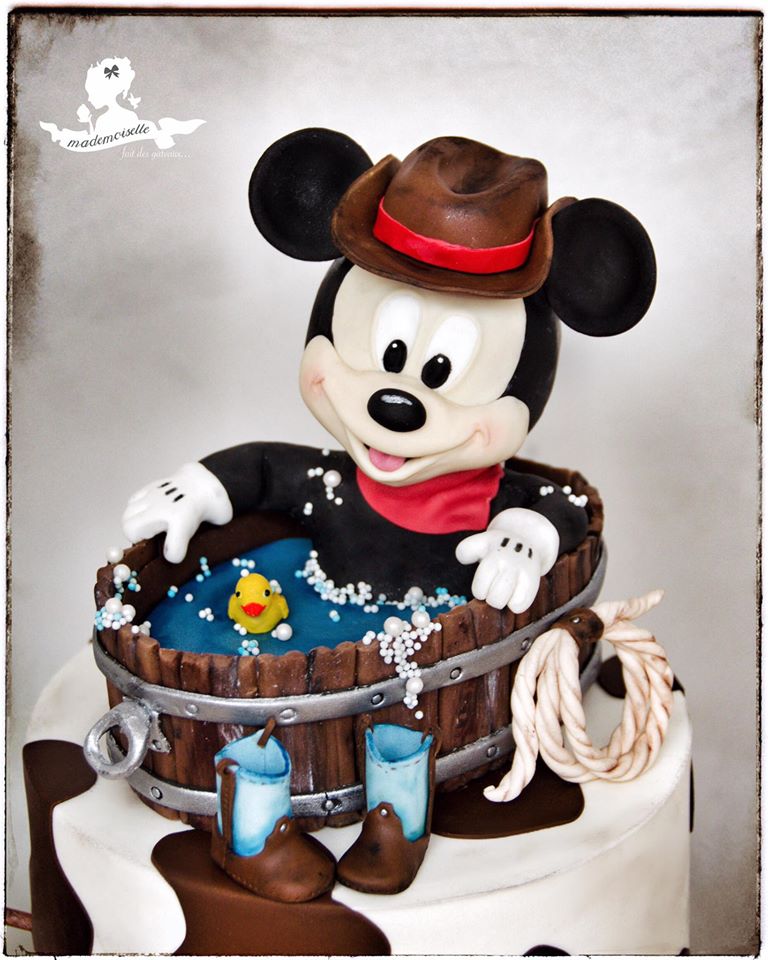 When I think of Disney and cowboys, I always think of Sheriff Woody from Toy Story.
This time Mickey Mouse is wearing a brown cowboy hat with a red band that matches his red bandana.
Moreover, he's taking a bath in a wooden wash tub just like in the old westerns. He has a yellow duckie in the water.
Furthermore, his boots and rope are just outside the tub.
I can just picture him riding off to the next town on his horse with Pluto beside him.