HAPPY BIRTHDAY MICKEY & MINNIE!
Can you believe that Mickey and Minnie Mouse are 90 years old today! Steamboat Willie, the cartoon which introduced the world to Mickey and Minnie, was released way back in 1928 on this day. I hope I look as good as they do when I'm 90.
This Fabulous Mickey Mouse Steamboat Willie Cake was made by Quirky Cake Society.
Mickey is at the wheel of his steamboat and wearing his steamboat captain's hat.
What if the original cartoon were done in color instead of black and white.
That's what this cake depicts: Mickey, the boat, and everything in bright colors.
The boat is brown.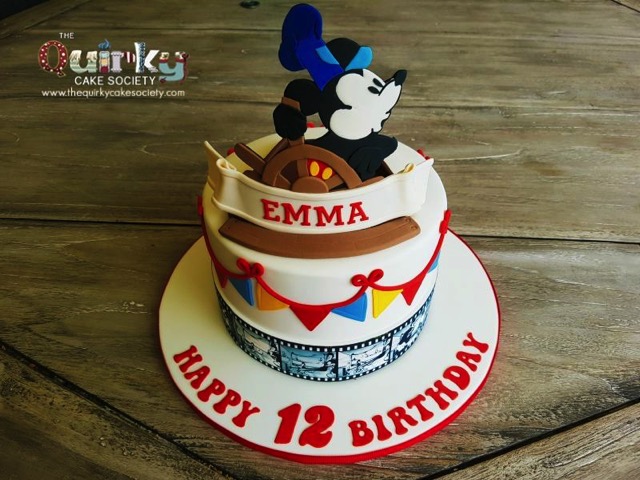 Mickey is whistling just like in the Disney cartoon where he appeared.
Panels of a black and white Mickey Mouse cartoon are around the bottom of the cake.
The cake board is white with red letters saying Happy 12 Birthday.