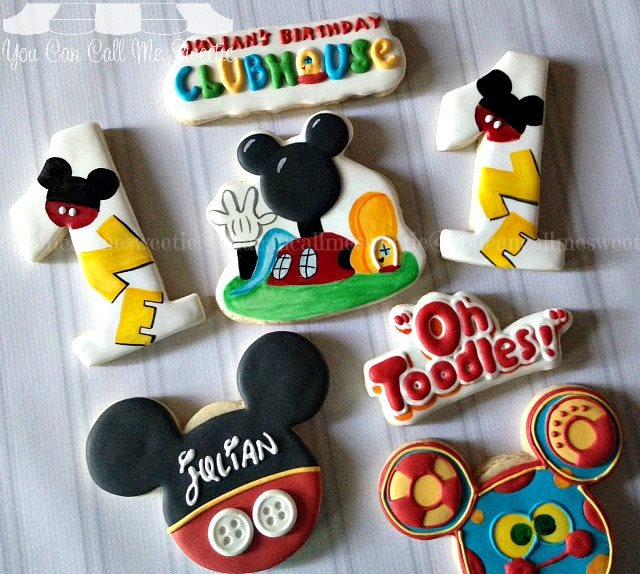 These Cute Mickey Mouse Clubhouse 1st Birthday Cookies are the perfect treat for a child who loves Mickey Mouse Clubhouse. These wonderful cookies were made by You Can Call Me Sweetie.
There are cookies shaped like a the number '1′ and have a Mickey head as the letter 'O' and a yellow 'N' and 'E'.
A Mickey head cookie has black Mickey ears and the bottom is red with white buttons like Mickey's pants.
Another cookie is Toodles and is a Mickey head shape.
A cookie has the words Oh Toodles.
The Mickey Mouse Clubhouse is painted onto another cookie.