Mickey Ghost & Orange Bats cookie set has a Mickey Mouse ghost cookie and an orange cookie with small black bats in the background. The child's name in bright yellow letters on the orange cookie.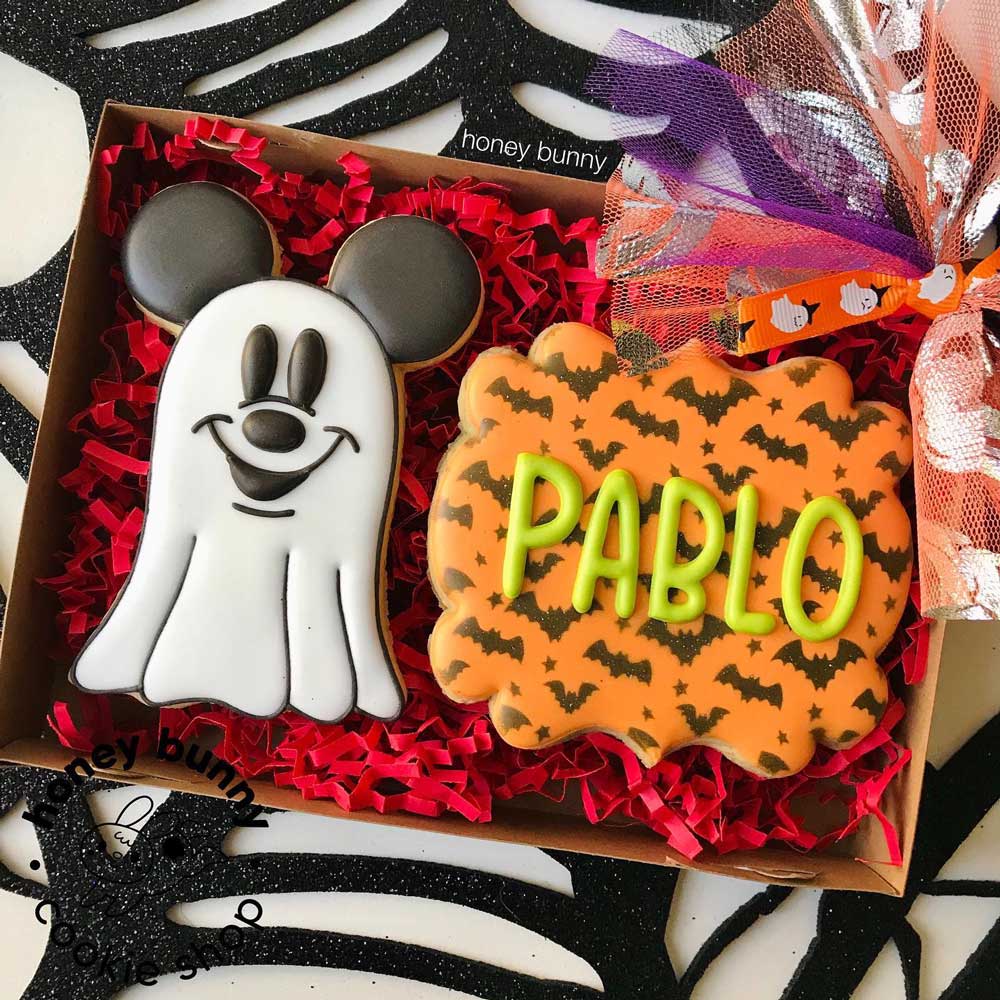 These wonderful cookies were made by Honey Bunny Cookie Shop. It looks like a stencil and airbrush were used topping the bats onto the cookie.
For more pop culture Halloween party ideas
Here is a spooky cake featuring Mickey Mouse as the count.
Also these great cookies feature a spooky house, a Mickey Mouse pumpkin, Mickey as Dracula and Mickey bats.
In addition this amazing cupcake tower features Mickey Mouse as Dracula, Minnie Mouse as a witch, Donald Duck as a red devil, Daisy Duck as a princess, Goofy as a mummy and Pluto as a skeleton.