These adorable Stitch Astronaut Cookies were made by Sweet Creations ME. They were made for a 10 birthday. Having Stitch, who is an alien, dressed as an astronaut in outer space is such a fun idea. The set of cookie also includes close-ups of Stitch's head, rocky and pockmarked circles that look like the moon, star that have little planets in them and 10th birthday cookies covered with doodle of things related to outer space.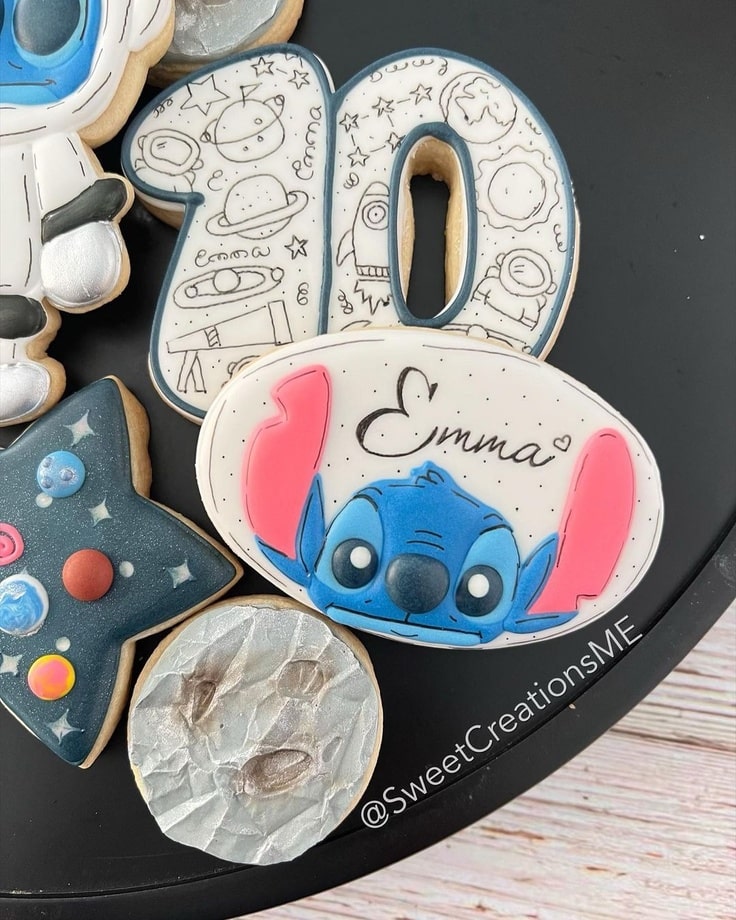 This cute Stitch Cookie has the birthday girls name written on it. This also give you a great view of the moon cookie. The surface a rough and there are craters.
I don't recall Stitch being in an astronaut suit in either the movies or animated series. I'm surprised because he looks really cute.
I really like this black and white 10th birthday cookie. The cookie is filled with little doodles of planets, astronauts, constellations, rockets and telescopes. My favorite doodle is the planet with the ring around it and the flag sticking out of it because it also looks like a face. This is such a fun cookie.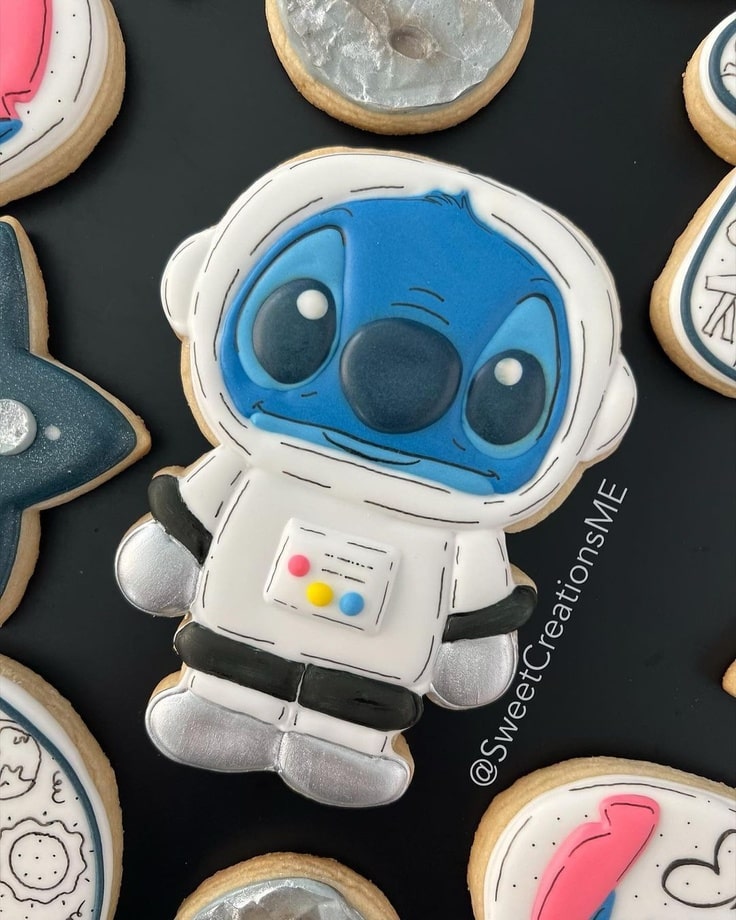 Having the astronaut suit being white with black and silver accents really makes what little we see of Stitch stand out. Because of this wonderful design, Stitch's face becomes the focal point of the cookie.