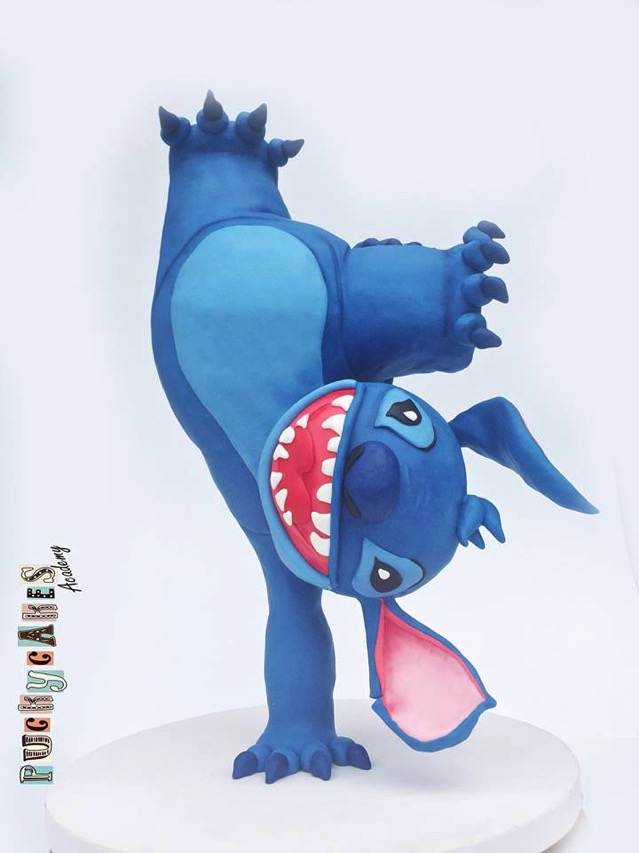 This Superb Stitch Cake was made by Puckycakes. Stitch is doing a hand stand using only one hand to support his weight. He has a large grin on his face. He looks happy to be celebrating at this birthday party. Stitch is from the Disney movie Lilo and Stitch.
One foot is pointing straight up and one is pointing to the side.
This Splendid Disney cake was made for an eleven year old boy's birthday party.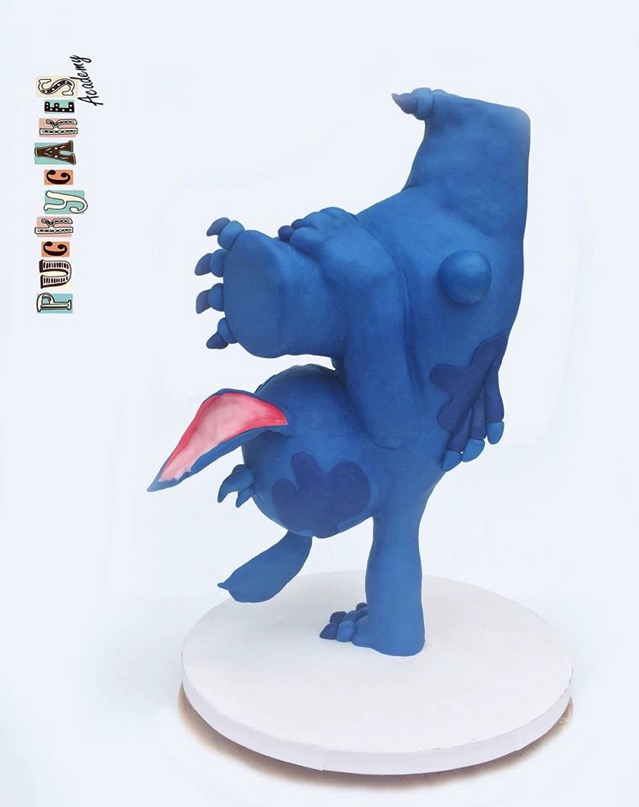 Here's a view of the back of this Amazing Stitch cake.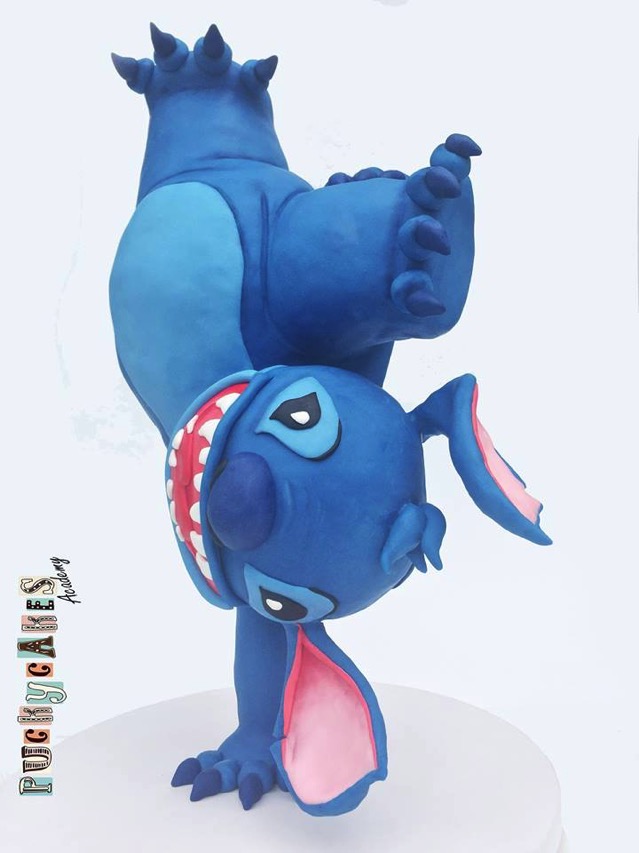 Here's an in-progress picture of the cake covered in chocolate ganache.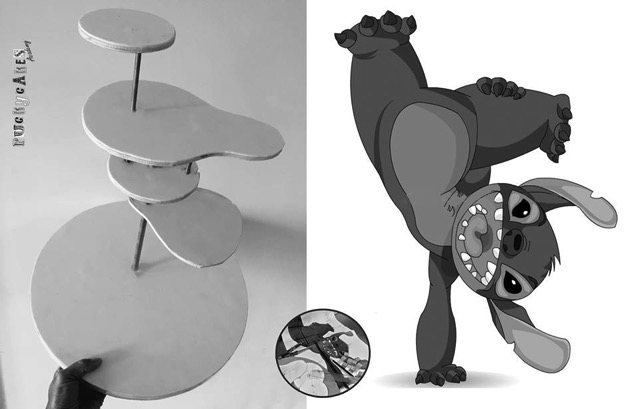 Here's a view of the support structure used to make Stitch.