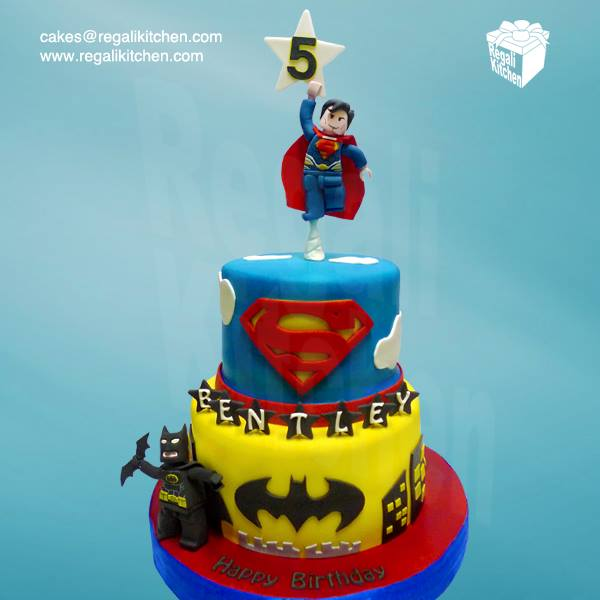 This cool LEGO Batman v Superman Cake was made by Regali Kitchen.
The top layer of the cake is blue to represent the sky. There are white clouds on the side and top of this cake layer. The red and yellow Superman symbol is on the side of this cake layer. LEGO Superman is on the top of the cake.
The bottom cake layer is yellow. It has black building silhouettes with yellow windows. The black Bat-symbol is on the side of this cake layer. LEGO Batman is sitting beside the cake.
The cake board is red with a blue border on the side.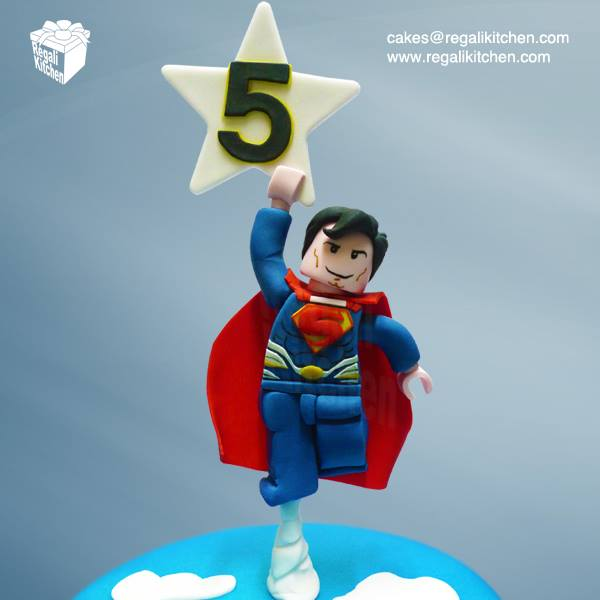 LEGO Superman is standing on a cloud above the cake. He is holding a white star with the number 5 to represent the birthday age.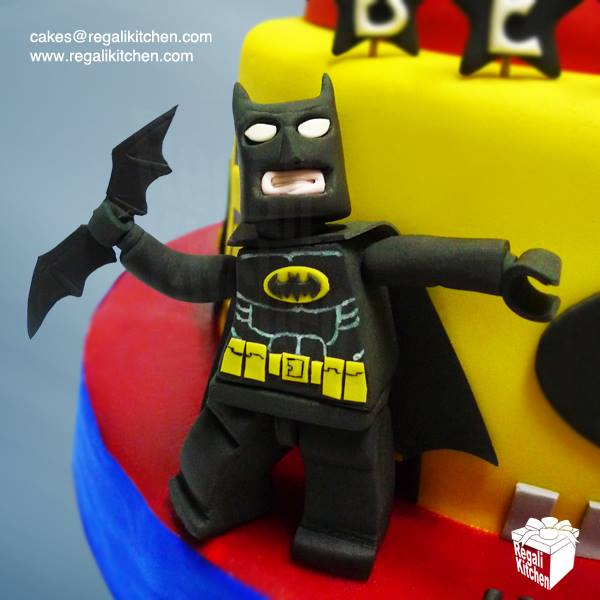 LEGO Batman has a Batarang in his hand. He is wearing his yellow utility belt. His black costume has the black and yellow Bat-symbol on his chest.
These Superman cupcakes feature LEGO Superman and the yellow and red Superman symbol, while the Batman cupcakes feature LEGO Batman and the yellow and black Bat-Symbol.
Check out more terrific Batman Cakesand more LEGO Batman Cakes.
Here's more terrific Superman Cakes.