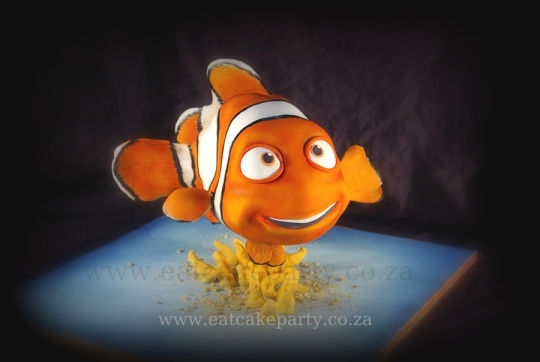 This Wonderful Gravity Defying Finding Nemo Cake was made by Eat Cake Party. This Disney cake has Nemo swimming above some yellow coral. Nemo has one large fin and one small fin, just like in Disney's Finding Nemo.
Nemo is smiling. He is orange with large white stripes and small black stripes just like a clownfish should have. Nemo appears to be swimming above the cake board.
The cake board is blue with sand in the middle near the coral to represent the ocean floor and the water around it.