After writing my post about the Elmo Chocolate Cover Apples, I've been singing One Fine Face and wanting to share another Sesame Street themed treat. When I saw these Rice Krispies Treats, I knew they were the perfect thing to share. These stunning Big Bird Rice Krispies Treats were made by Luv Lee Creations.
These amazing Rice Krispies are 3-D versions of Big Bird's face. These are so cool that I'd actually have trouble eating them.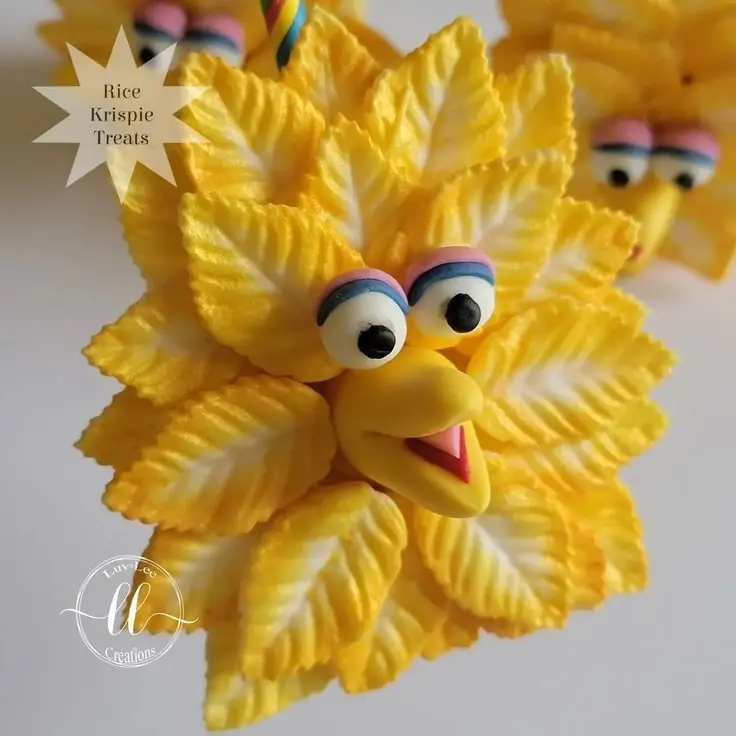 This is my favorite photo of these Rice Krispies Treats because it is a close up that shows all of the detail work that Tammy put into them. Big Bird's eyes are white with black pupils and his eye lids are blue and pink. His beak is yellow. His tongue is pink and the inside of his mouth is red.
Tammy made each and every feather on Big Bird's face separately. Each is colored yellow on the outside and white in the middle. Tammy then had to affix each of these feather onto the Rice Krispies Treat. These are some of the most detailed Rice Krispies Treats I've ever seen.
Planning a Sesame Street party? Check out these cool posts listed bellow: