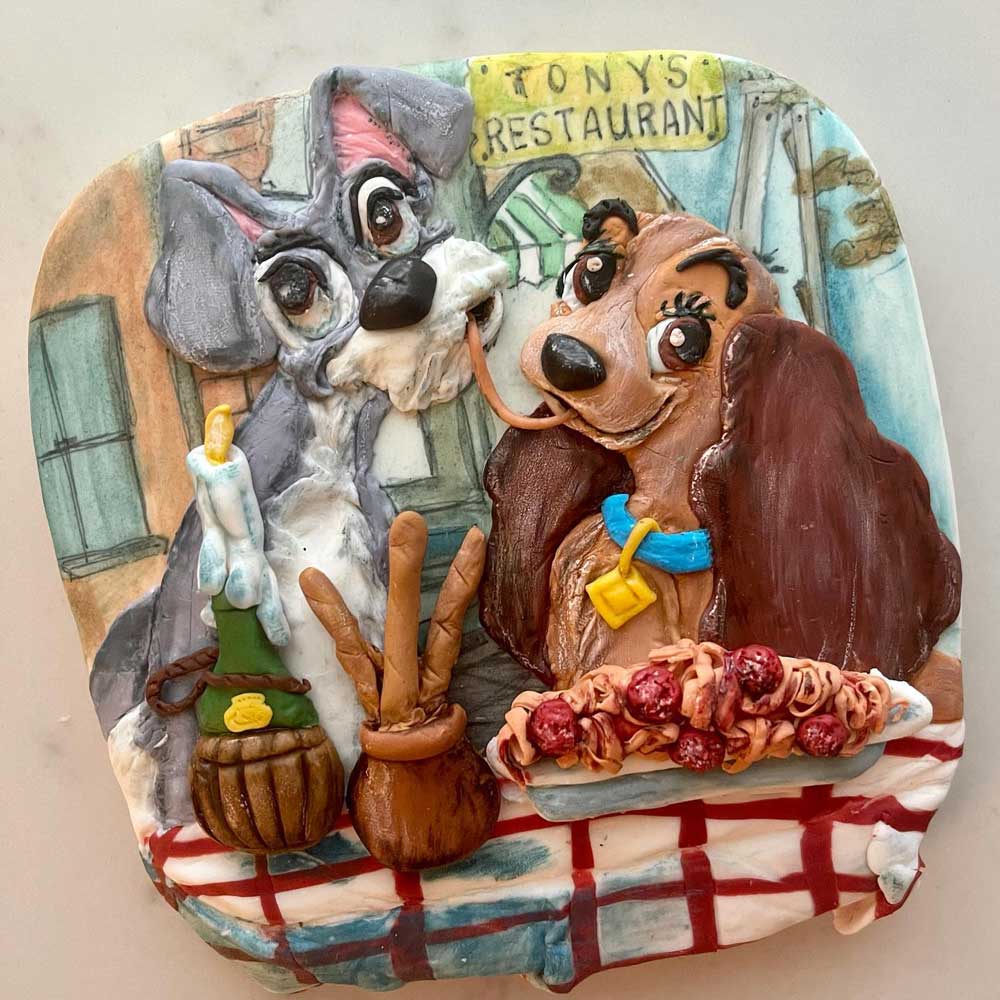 This Lady & Tramp Cookie features a royal icing Lady and Tramp eating spaghetti at Tony's Restaurant. The restaurant is painted onto the background behind them. This is one of my favorite scenes in Disney's Lady and the Tramp animated feature.
This wonderful cookie was made by The Vanillan.
Notice that the spaghetti, meatballs, breadsticks, containers, and wine bottle are all royal icing too to give this Lady & Tramp cookie a three dimensional look. The royal icing in the tablecloth has an edge to look like the top and side of the table.
This is #7 of 14 Valentine's Day Posts that I am doing. Yesterday I featured, Addams Family Valentine's Day cookies Check back tomorrow for another Valentine's treat and a pop culture couple.
For more Lady and the Tramp Cakes and Cookies:
Cake with Fondant figures of Lady and the Tramp eating at Tony's
Lady and Tramp romantic dinner at Tony's with fondant figures
Romantic Lady and the Tramp Anniversary Cake
Sculpted cake of Lady & the Tramp
Royal Icing Lady and the Tramp