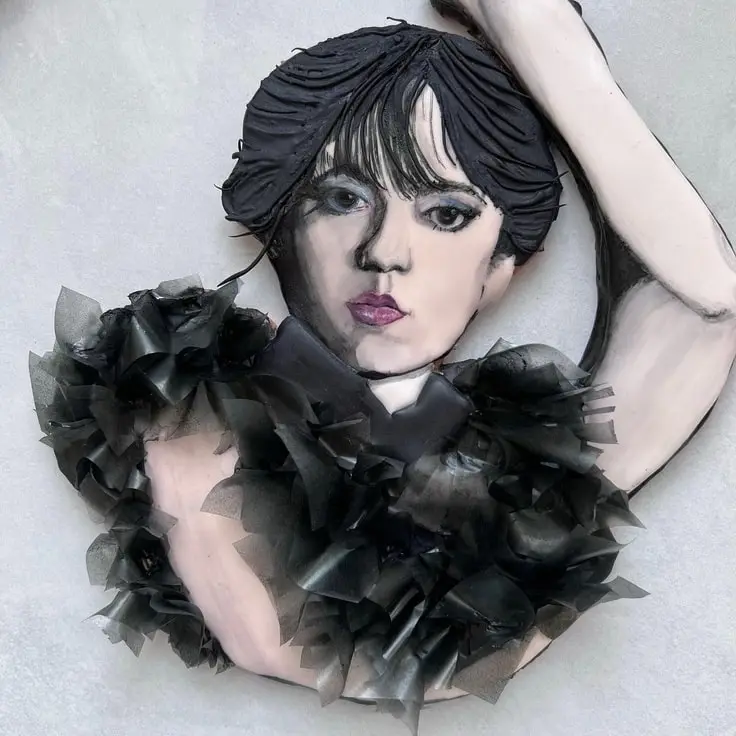 Ready to have your mind blown? This lovely piece of artwork is a cookie and every bit of it is edible! This amazing cookie of Jenna Ortega's Wednesday Addams was made by Chiarelli's Bakery.
The cookie recreates one of the promotional images for Netflix's Wednesday. It shows Wednesday dancing with one arm in front of her and her other arm above her head. Part of her hair is hanging down over her forehead. Wednesday is wearing a sleeveless black dress with lace ruffles.
Here is Meredith's description of how she made this stunning cookie:
This #WednesdayAddams Cookie was hand cut, decorated with royal icing and painted with gel colors. Her ruffles are made of thin wafer paper that I airbrushed and her hair has some added fondant strands to perfect those iconic bangs!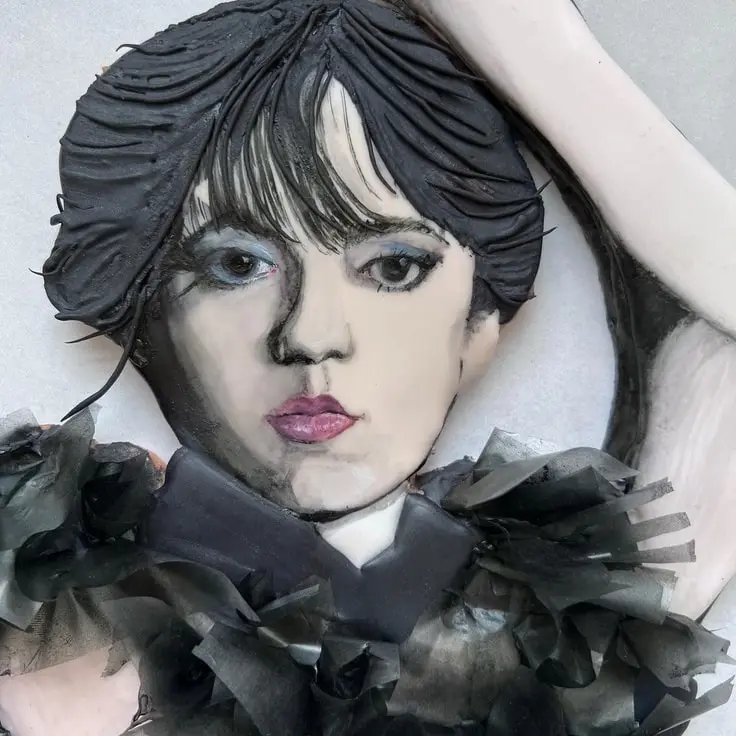 Here is a close-up of Wednesday that shows the astonishing amount of detail Meredith put into this cookie.
I don't have a subscription to Netflix, so unfortunately I haven't seen this series yet. Netflix's official description of the show is:
Smart, sarcastic and a little dead inside, Wednesday Addams investigates a murder spree while making new friends — and foes — at Nevermore Academy.
Jenna Ortega stars as Wednesday Addams. The show has been so successful, that in early December Netflix announced that it had already had over 750 MILLION hours of viewing time! Needless to say, Wednesday has been renewed for a second season.
Planning a kooky, mysterious, spooky and all together ooky Addams Family party? Check out these neat, sweet and petite links below: