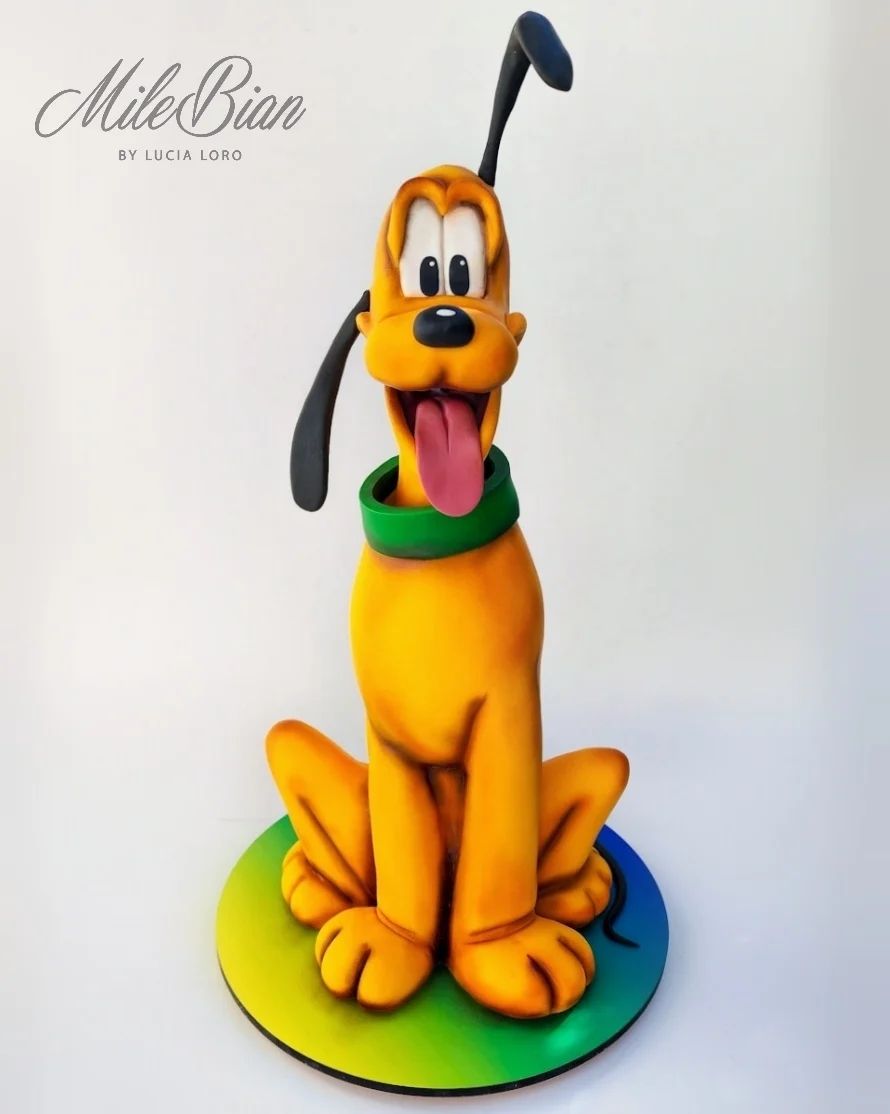 This Pluto sculpted cake is a terrific representation of this Disney character. This edible statue is perfect for a Pluto birthday party.
When I see this I think of Mickey looking at Pluto and saying "Who's my pal?',… That's right you are. You are,Pluto. He says this toward the end of Twice Upon a Christmas when he's so glad to see him once again.
This wonderful cake was made by MileBian by Lucia Loro.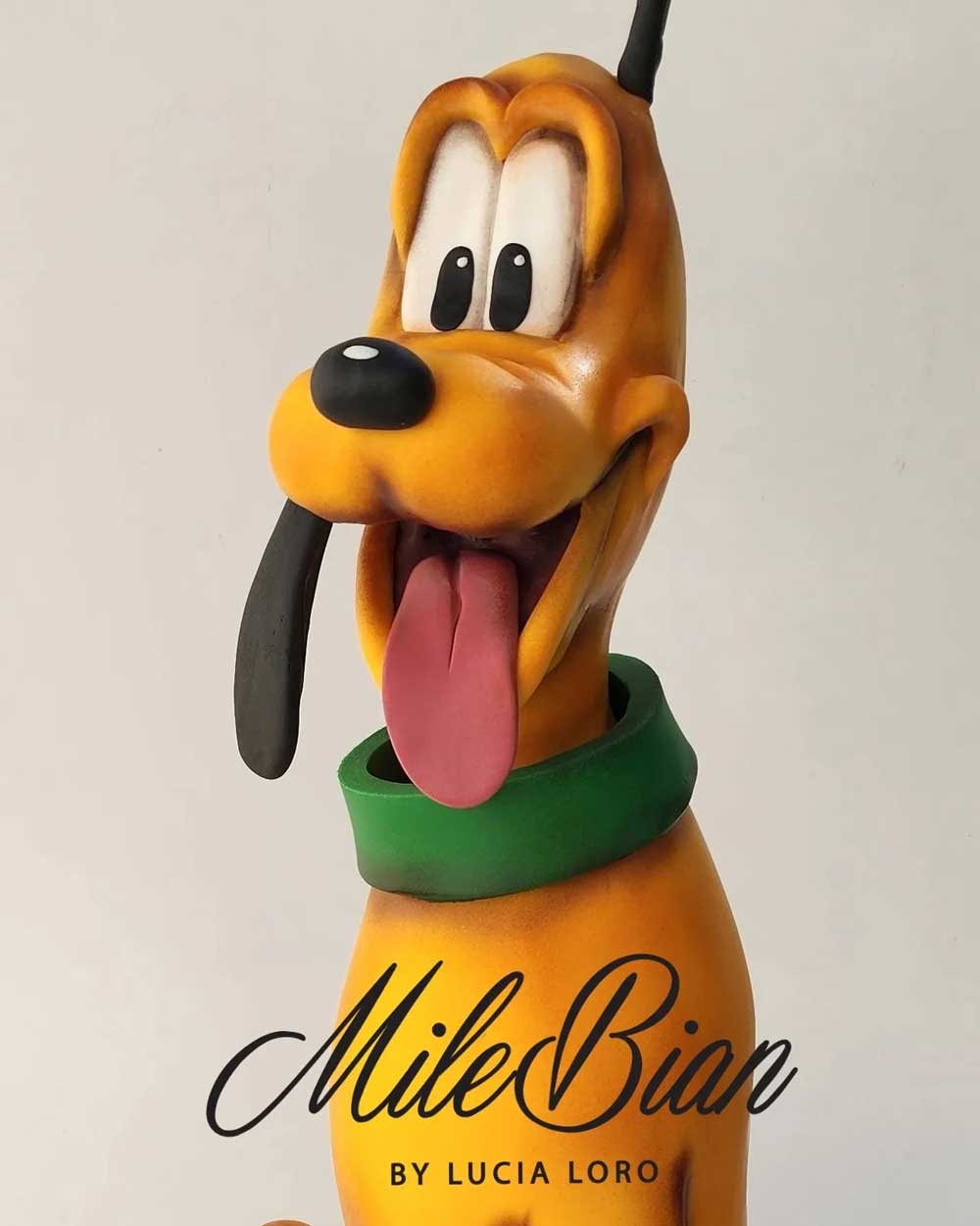 He is a happy dog with his tongue sticking out and his bright eyes. He is made of cake and covered in fondant. His collar looks like green fondant. Also his ears look like black fondant. In addition his tongue looks like dark pink fondant. Also is looks like highlights and shadows were applied using an airbrush.
This is a side view of this cake. There must be an awesome hidden internal structure to support this edible work of art.
For more Pluto Party Ideas:
Fondant Pluto and his doghouse on this cake