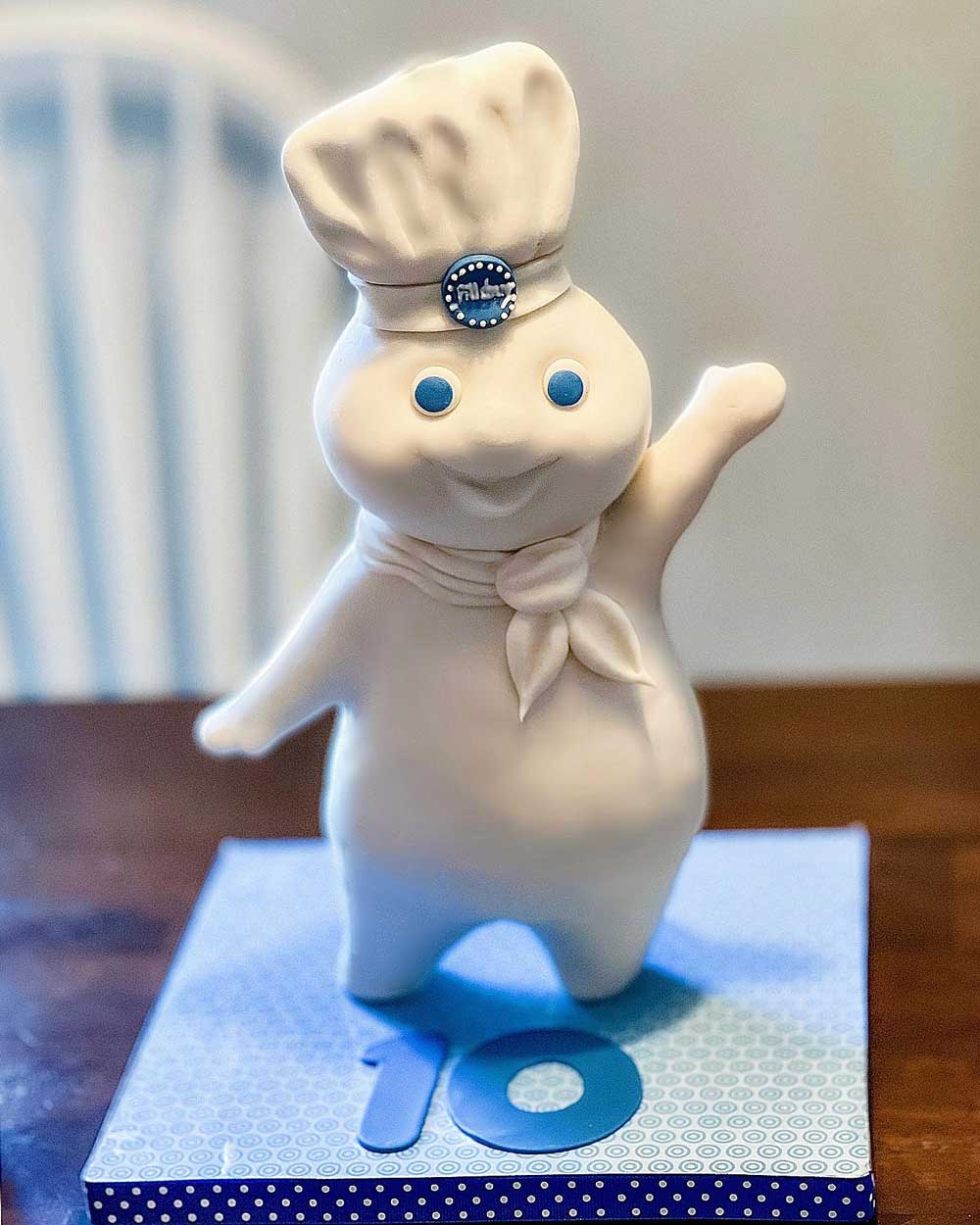 This Pillsbury Doughboy cake represents this iconic character as a sculpted cake covered in fondant for his body, chef's hat, neckerchief, and eyes. I remember seeing many commercials with this cute character.
This wonderful cake was made by Learn To Cake Susan Trianos. This cake artist did a terrific job recreating this character as a sculpted birthday cake for a 10 year old's birthday celebration. The cake was carved and shaped to create the figure. Some type of internal support structure was used to support the cake. Next it was most likely covered with a thin layer of ganache or other icing. After that white fondant was applied to cover the body and give it a smooth doughy finish. Next white fondant was used to create the white neckerchief and the Cher's hat. His eyes look like white and smaller blue circles of fondant. The Pillsbury button on his hat is made from blue fondant with white accents and trim.
More About the Character
This character was the mascot for the Pillsbury Company and first appeared in many commercials in 1965. His official name was Poppin' Fresh. Also the ads would have the phrase "Say hello to Poppin' Fresh Dough". The doughboy had a white neckerchief, a white chef's hat with a round blue Pillsbury emblem, and blue eyes. In addition, he was originally animated using stop motion clay animation. Now he has changed to CGI animation. Each commercial would show a finger poking his belly and he would say "Hoo Hoo." He starred in over 600 ads.
For more Pop Culture Cakes