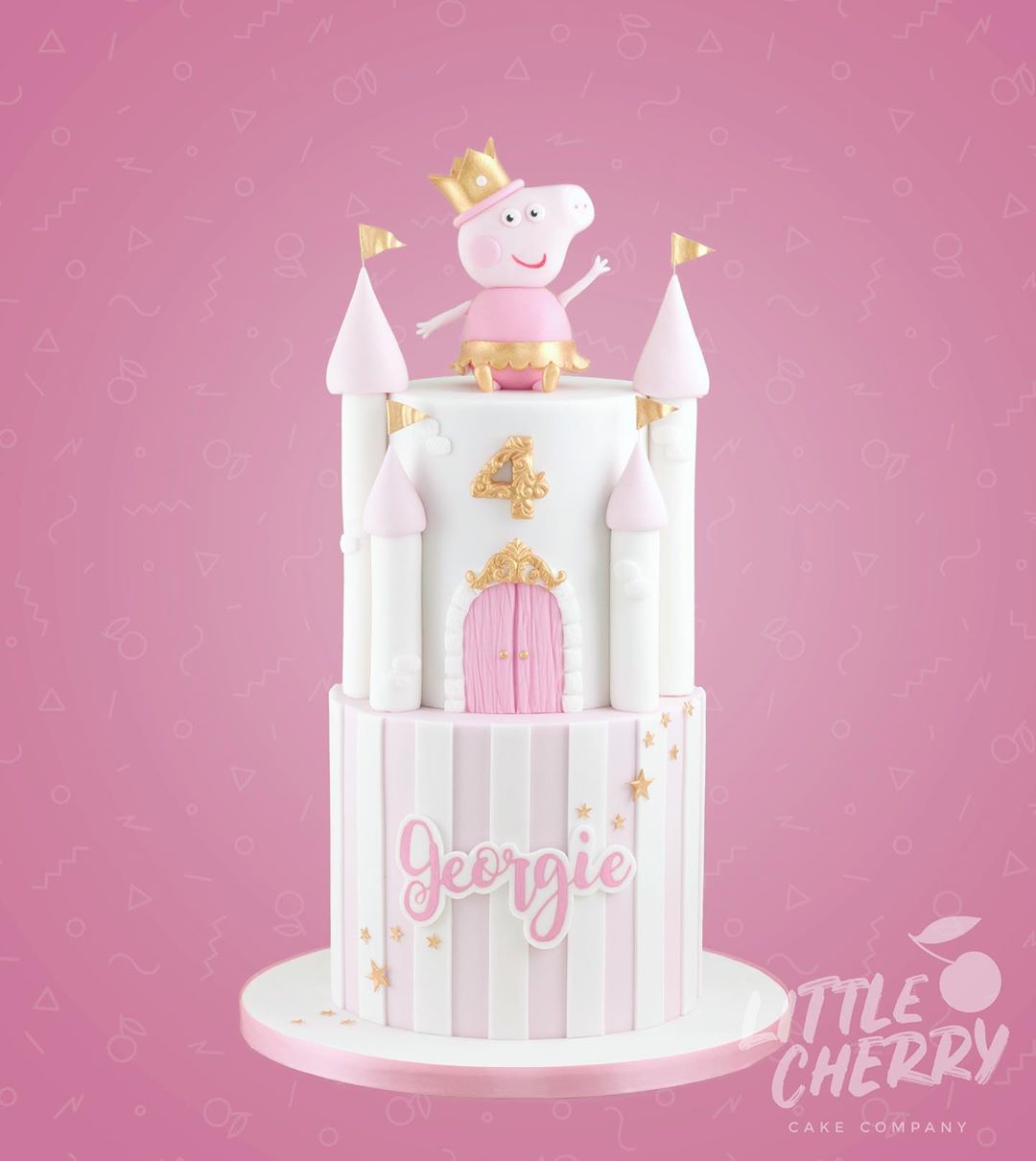 Peppa Pig Castle Cake
This Superb Peppa Pig Castle Cake is a pink and white multi-tiered cake that features her on top.
This wonderful cake was made by Little Cherry Cake Company.
Firstly, I really like the color theme of white and pink with gold accents.
Secondly, Peppa matches the pink of the castle doors and the pink of the letters of the birthday name.
Thirdly, the tops of the turrets are light pink and match the light pink of the bottom tier.
Fourthly, each tier has gold accents. The bottom tier has gold stars above and beneath the birthday name. The top tier has gold flags, and gold trim over the castle doors and a gold doorknob. Peppa Pig is wearing a gold crown and a gold skirt.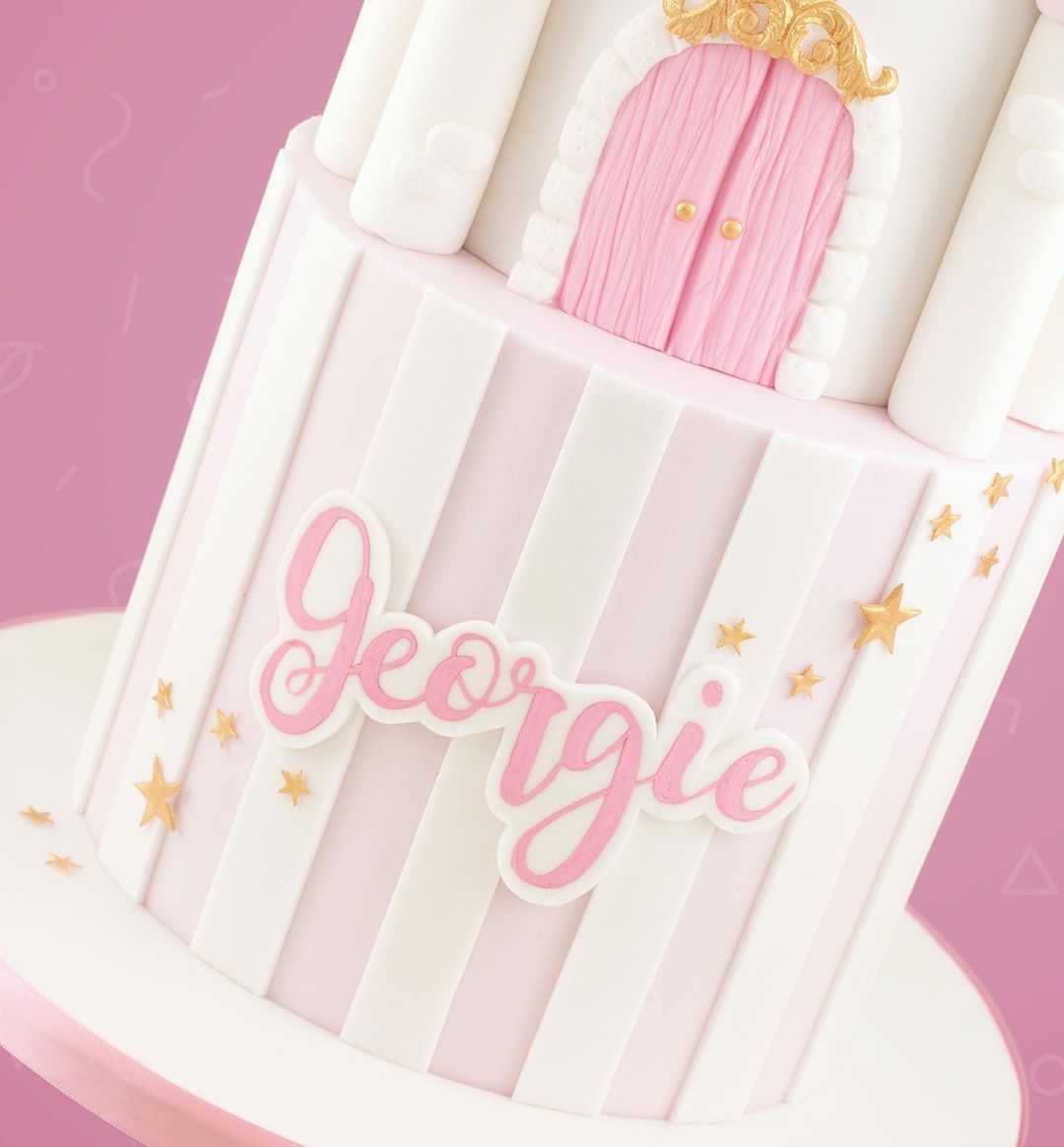 The birthday name appears to be written on a separate piece of fondant or sugar paste and then attached to the cake.