Tony Stark is an amazing inventor, but I found one thing that he doesn't make … amazing cakes!
When I went searching for Iron Man cakes, I found a ton of sheet cakes with plastic Iron Man figures on top, plenty of airbrushed cakes, and a few hideous wrecks that were probably baked for Obadiah Stane or the Mandarin's birthday.
The best Iron Man cake I've seen was baked by Daria for her stepson, Guillaume's birthday.
Here's Guillaume with his awesome cake.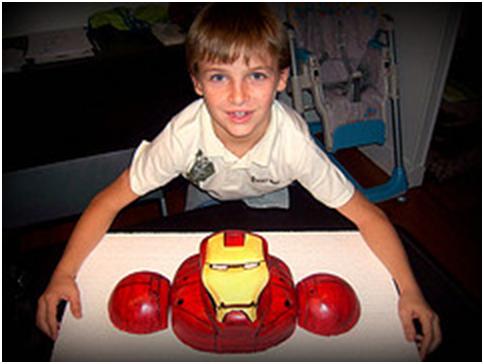 Who's Gonna Hero Up?
Super Hero Squad Iron Man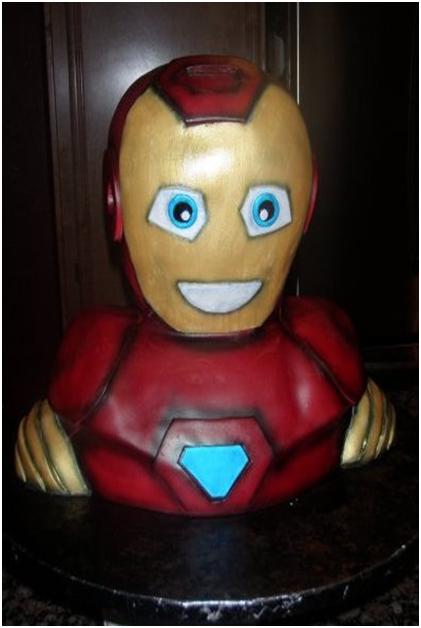 This cool Super Hero Squad Iron Man cake was made by RobzC8kz.
Take a look at these marvelous Iron Man Cakes & Cookies