Welcome back to Superhero Cake Countdown. I'm your host Karen Williams. Today, we are continuing our countdown of the best superhero cakes featured on Between the Pages.
Today's cake mixes steampunk and Marvel's armored avenger. It also glows in the dark. Coming in at number two is….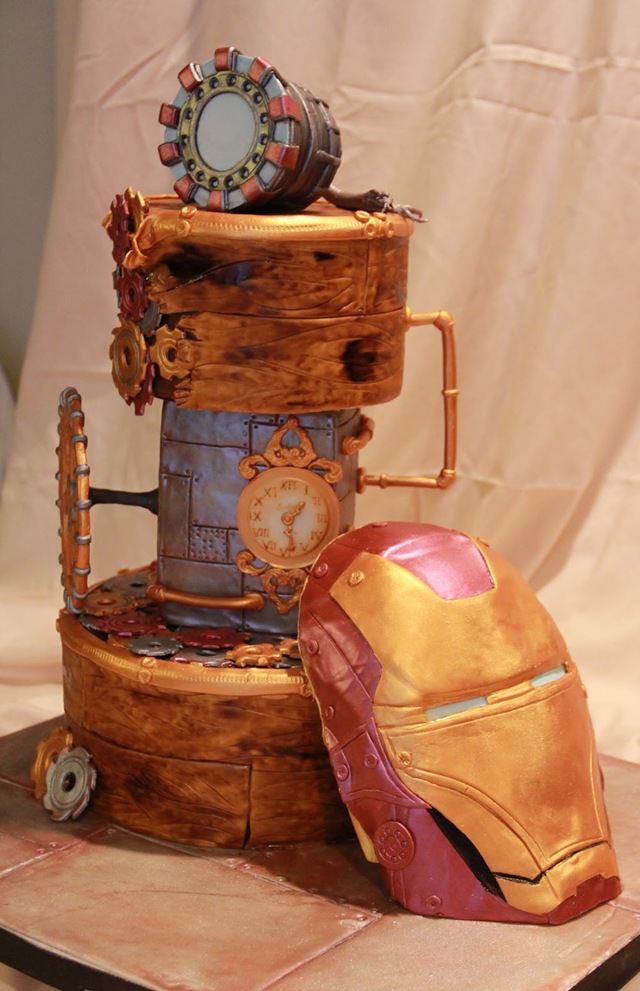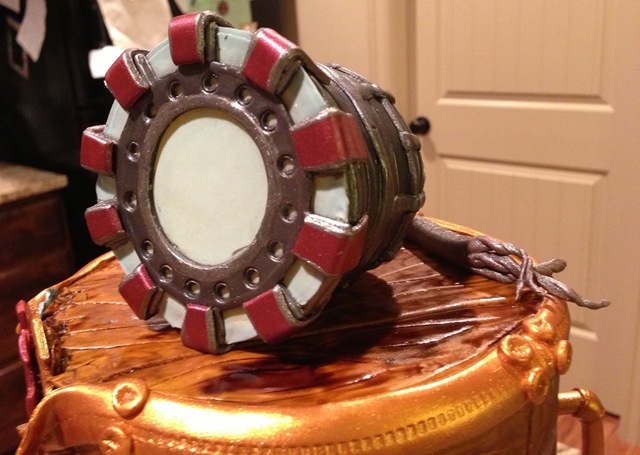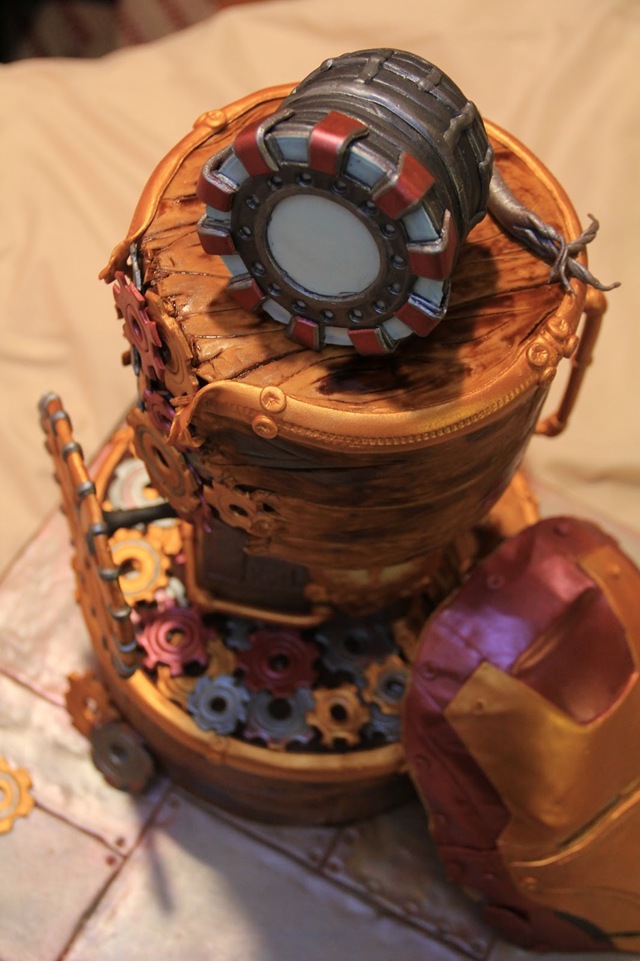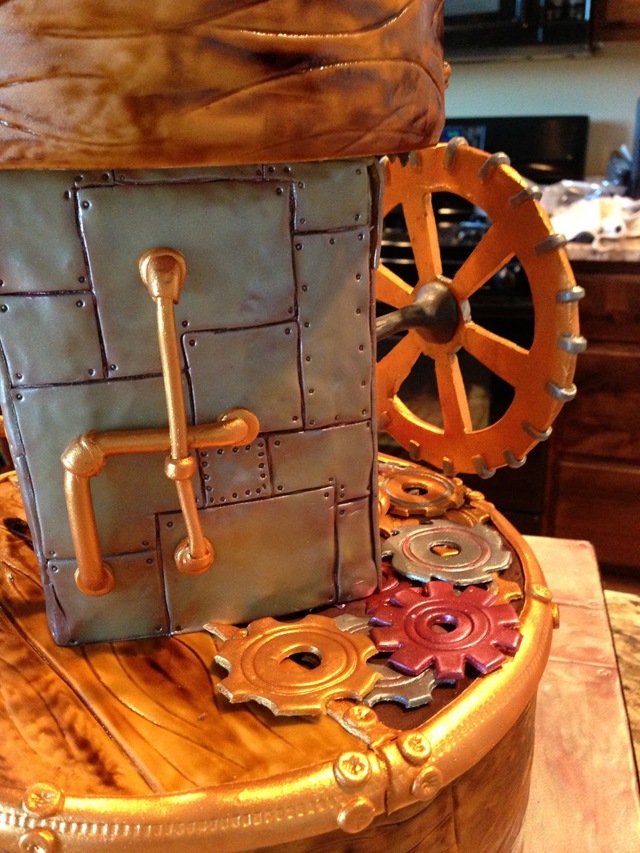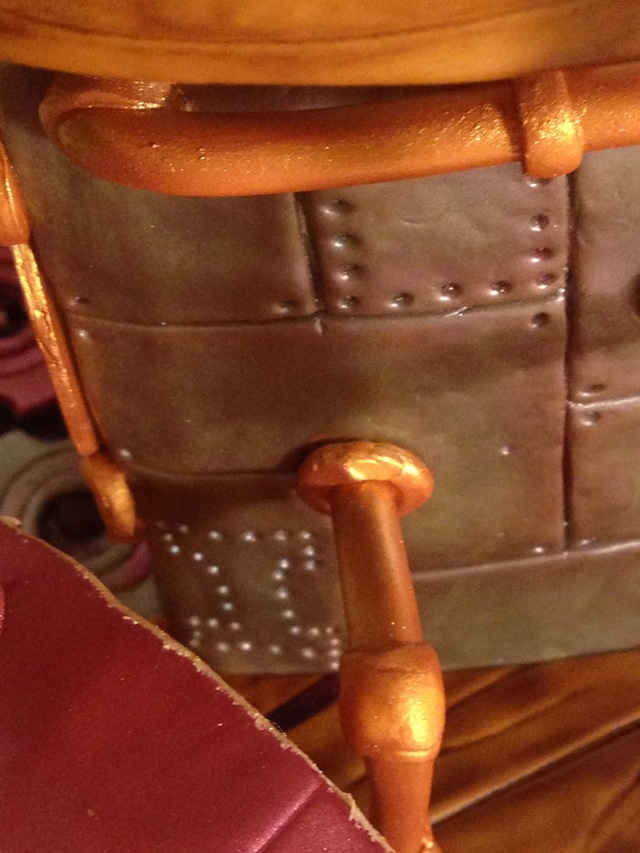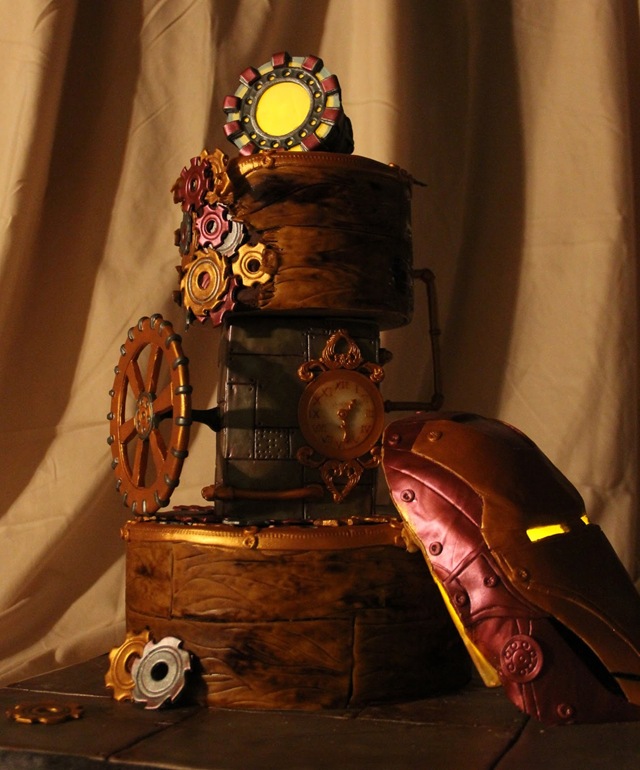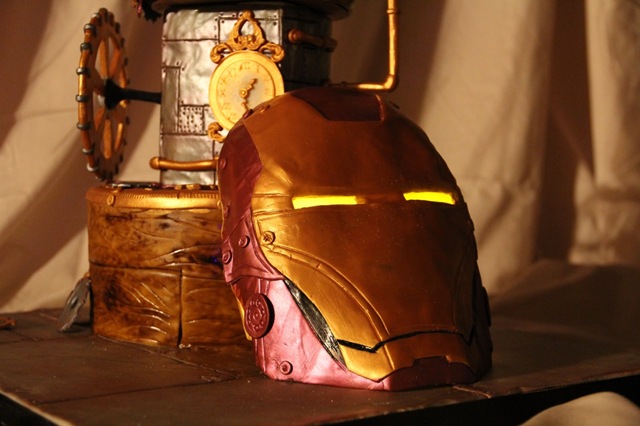 Delectable Cakes' stunning Glow-in-the-Dark Steampunk Iron Man Cake. This cake is so cool, it leaves me speechless.
We only have one cake left to go, so tune in tomorrow, same cake time, same cake channel, for the top superhero cake.