This Little Green Men birthday cake was baked by Rockettina.
The Green Three Eyed aliens have a circled pizza (pepperoni and mushroom) on their fronts. (IMDB)
This amazing Buzz Lightyear cake was created by Debbie Does Cakes. The moon cake board is a really nice touch.
Billy Crystal was originally offered the chance to voice Buzz Lightyear, but declined. After seeing the finished film, he said the decision was the biggest mistake of his career. Upon learning this, Pixar offered Crystal the role of Mike in Monsters, Inc., which he readily accepted. (IMDB)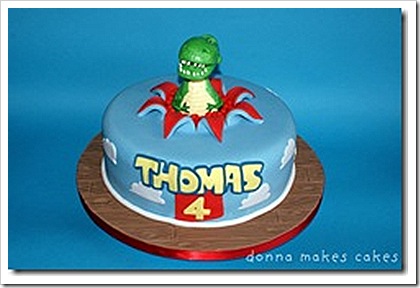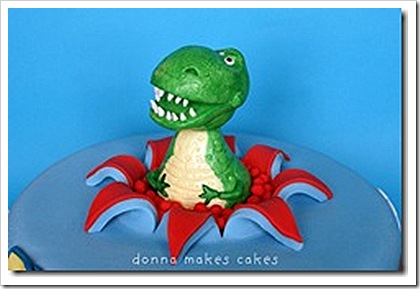 This Rex birthday cake was baked by Donna Makes Cakes.
Lightning McQueen's number, 95, is a reference to the year of Toy Story's release. (Pixar Wiki)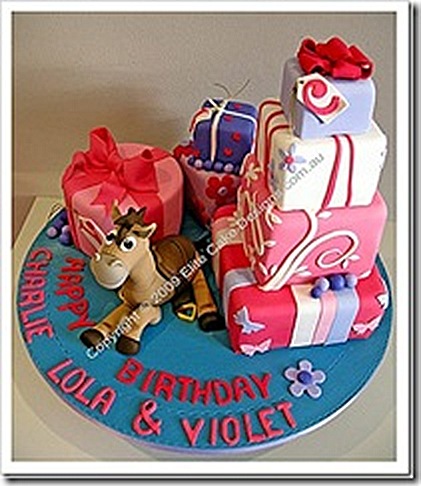 This wonderful Bullseye cake can be ordered from Elite Cake Designs