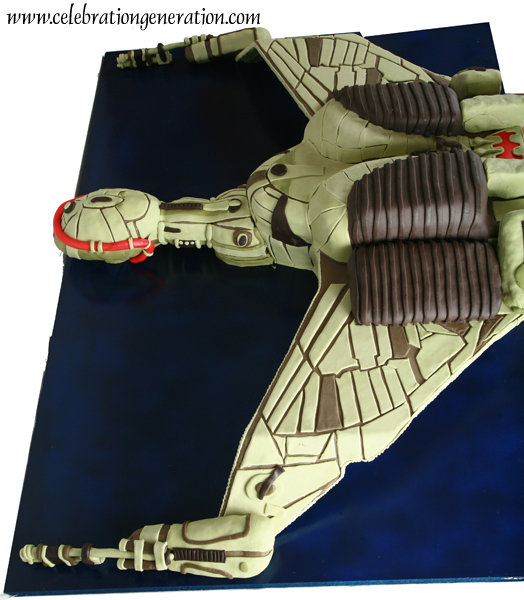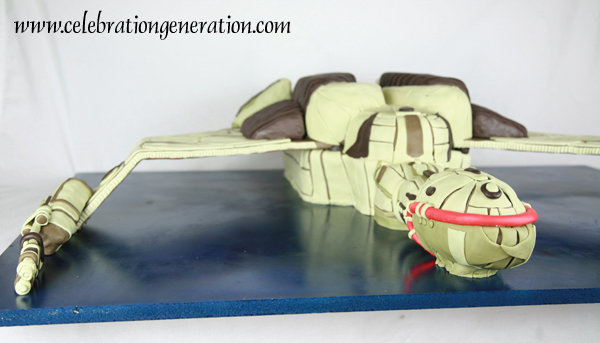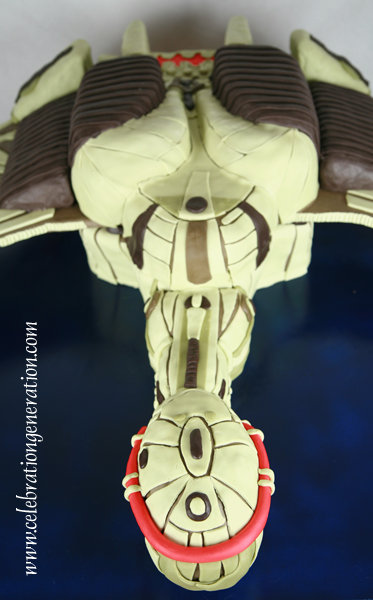 This amazing Klingon Bird on Prey Cake was made by Celebration Generation Cakes for the opening night of "A Klingon Christmas Carol." The wingspan is about 4′, and the cake is about 3′ front to back. It is a red velvet cake with amaretto Swiss meringue buttercream.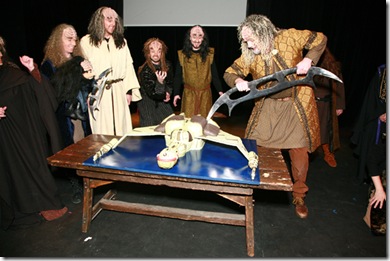 Here is a picture of the actor who played "Scrooge" cutting the first piece the of cake with his bat'leth!
Also, check out these splendid Gingerbread works of art.