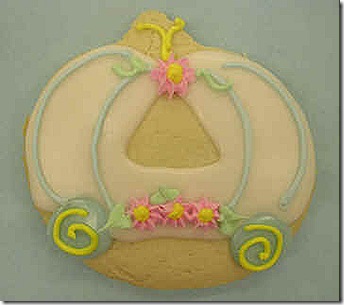 These cute Cinderella carriages were made by Pattycakes & Cookies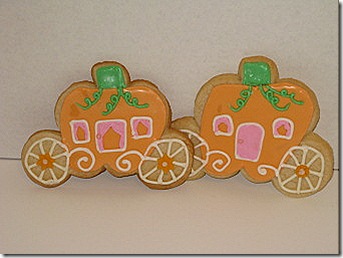 Rolling Pin Productions made this cookie.
Unfortunately, I don't know who made this Cinderella cookie.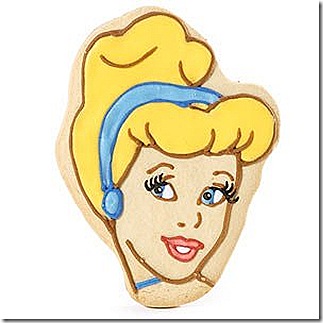 These Cinderella cookies are made by Favorsgalorenmore These cookies can be ordered for a birthday party and the labels personalized
These Cinderella Cookies were made by sunnigirl She made these and 23 additional Disney character cookies for a client for Christmas for the 24 days before Christmas.
These scrumptious Cinderella slippers were created by Sweet Success in the Philippines. If you are in the Philippines, you can order a batch of these cookies.
These cookies were made by Frosted Fantasies for her Granddaughter Kendra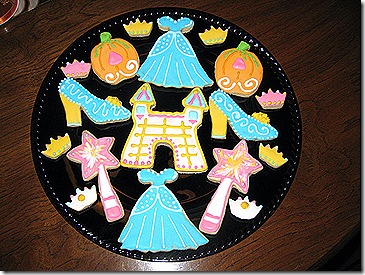 Also, check out these wonderful Cinderella Cakes and Cookies.