This Marvelous Golden Cinderella Carriage Cake was made by Sweet As Sugar Cakes.
It was made for the United Kingdom Premier of the 2015 Live Action Disney Cinderella Movie. The carriage in this movie is also gold on the outside with gray windows.
This Carriage is 120 cm long. The carriage itself is all cake. All of the intricate detailing was made using chocolate. The gray inside of the carriage was made using ganache that was painted gray.
There are golden leaves at the bottom of the main part of the carriage. The gold filagree of the windows looks like pumpkin vines.
Here's a front view of the cake. There are golden leaves on the top of the carriage and separate gold leaves just above the gray windows.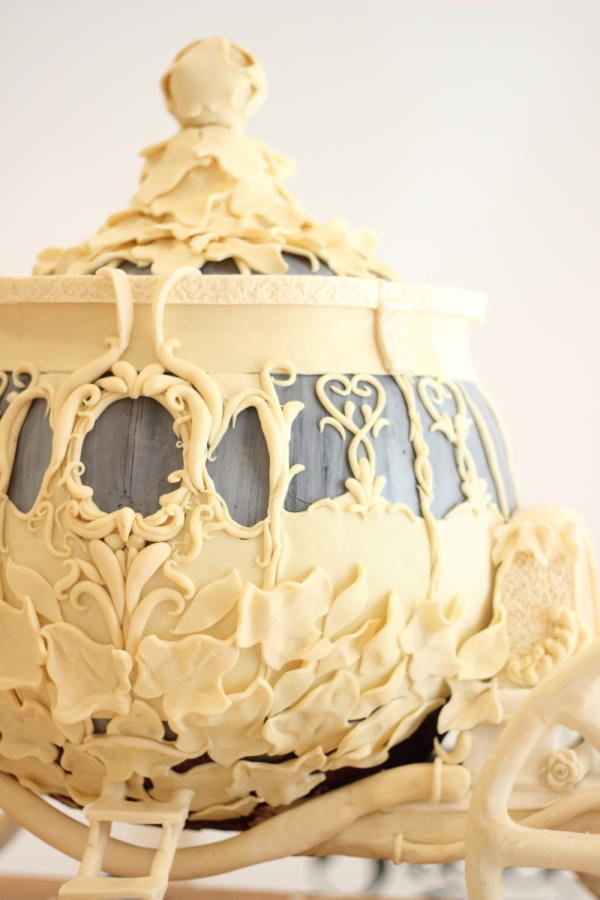 The carriage is a golden pumpkin surrounded by golden vines and golden leaves.
Also, check out these wonderful Cinderella Cakes and Cookies.