These Marvelous Cinderella Carriage and Glass Slipper Wedding Cakes were made by Strawberry Lane Cake Company. These Disney cakes have a Splendid Fairytale Wedding design.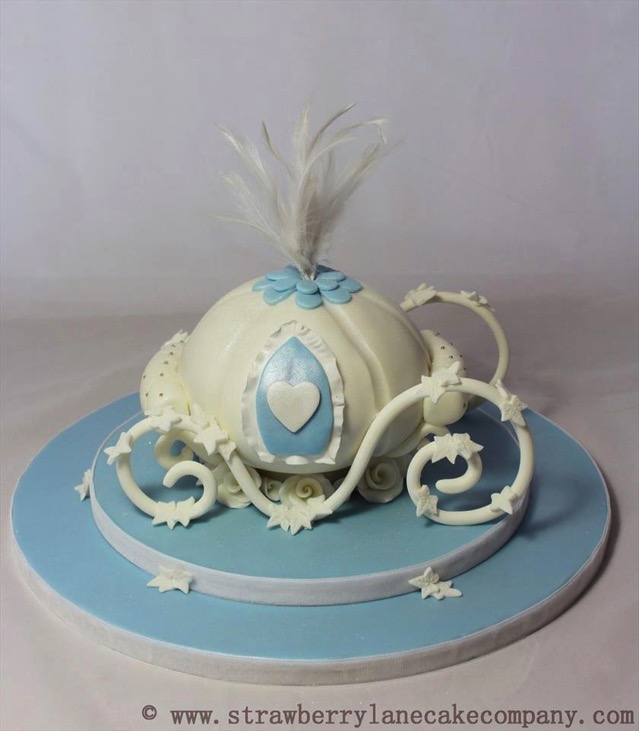 Cinderella's white pumpkin carriage has wheels that look like they were made using pumpkin vines with leaves still attached. There are white roses at the base of the carriage. The door is blue with a white heart in the middle. The top of the coach has blue shingles and white feathers sticking up out of the top.
The cake boards are light blue with a white ribbon on the side of the cake board.
The carriage driver and footman places in the front and rear of the carriage are done in a quilted pattern and decorated with silver nonpareils.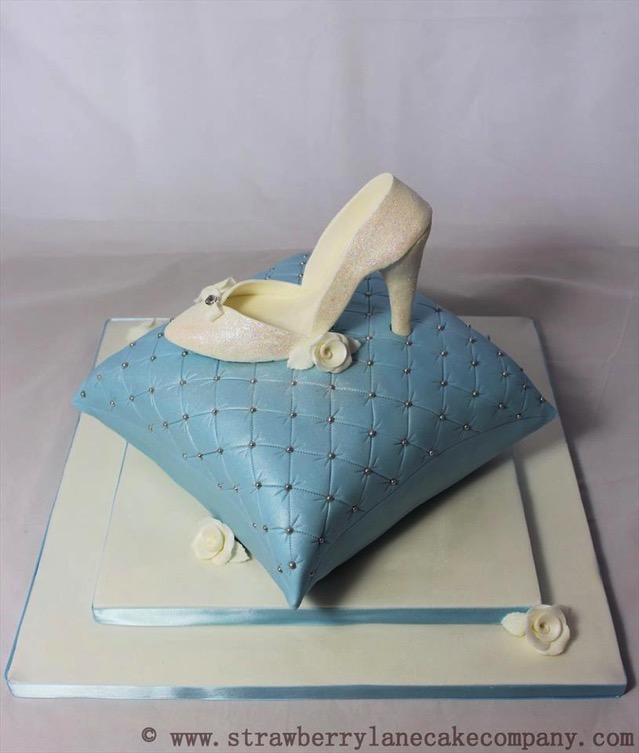 This Cinderella Wedding cake is a blue pillow that has a quilted pattern and silver nonpareils. Cinderella's slipper is resting on top of the pillow.
The cake boards are white with blue ribbon around the edge of the cake board.
Cinderella's slipper is decorated with edible glitter and there is a white rose beside it. The shoe was made using fondant.
Also, check out these wonderful Cinderella Cakes and Cookies.
In addition check out these amazing Pop Culture Wedding cakes.