This Fabulous Cinderella cake was made by Antonella Di Maria Torte and Design. This Disney Princess cake features Cinderella, her carriage, and her castle. Notice the glass slipper on the pillow beside Cinderella and the C on the carriage.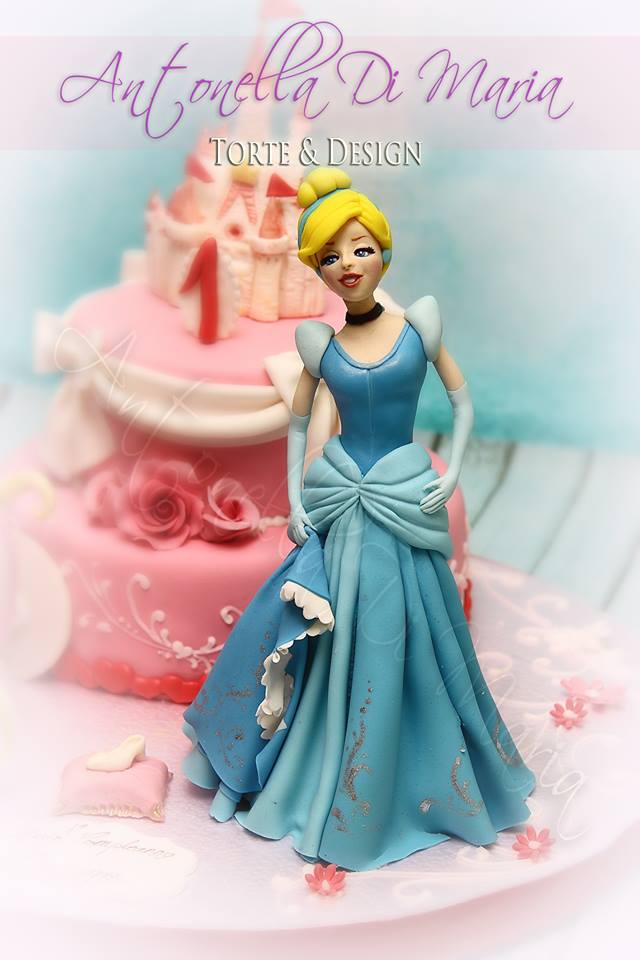 Close-up of Cinderella
Also, check out these wonderful Cinderella Cakes and Cookies.