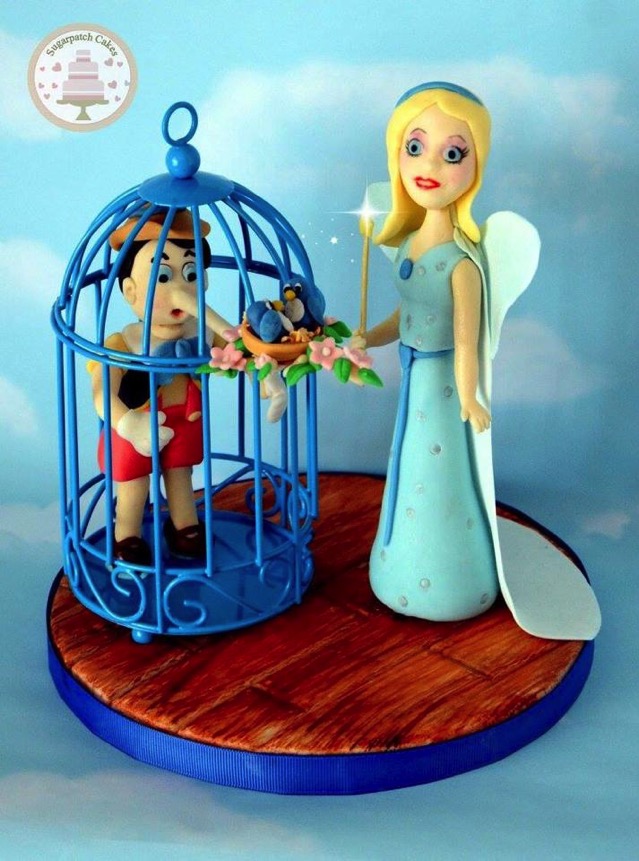 This Awesome Blue Fairy Cake made by Sugarpatch Cakes. This cake was part of the When You wish Upon a Star Cake collaboration to celebrate the seventy-fifth anniversary of the release of the Disney animated movie Pinocchio in the United Kingdom.
In this scene in the Pinocchio film, Pinocchio has gone off and joined Stromboli's Puppet show and gotten locked up in a birdcage so he cannot go home.
Jimmy Cricket arrives and is unable to free Pinocchio and then the Blue Fairy appears and asks Pinocchio why he was not at school. Pinocchio lies and his nose goes longer and longer with each lie. It even grows a bird's nest with blue birds in it and it sprouts flowers and leaves around the bird's nest.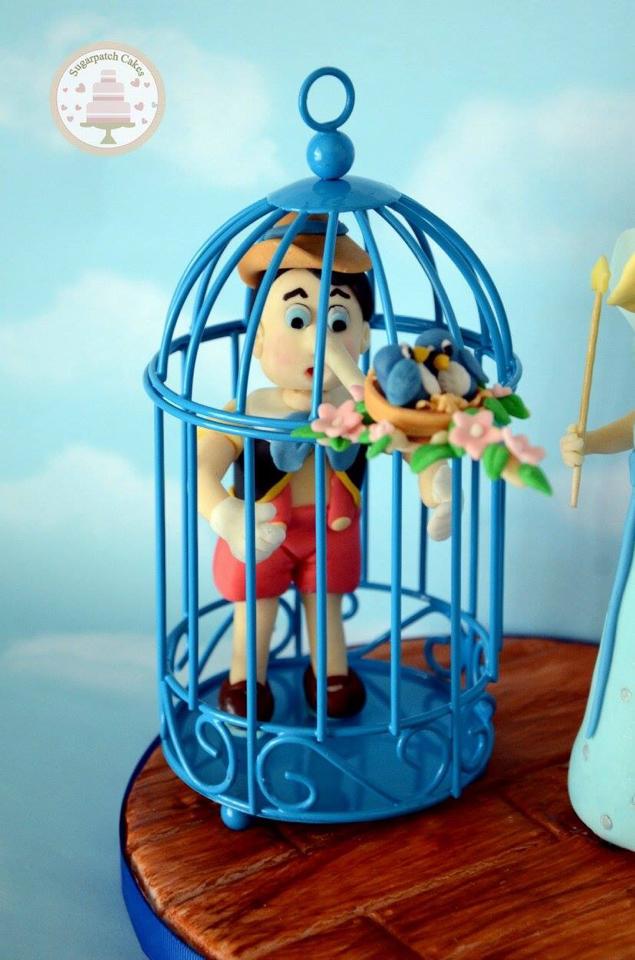 Here's a picture of Pinocchio in the blue bird cage. The bird cage is resting on a wood grained cake board. There is a blue ribbon around the edge of the cake board.