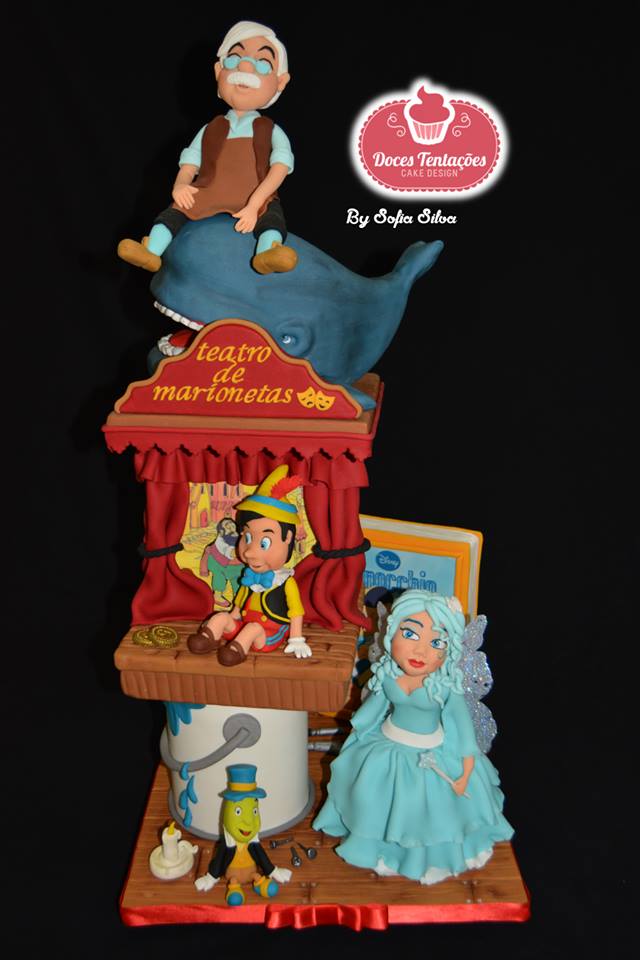 This Fabulous Pinocchio Cake was made by Sofia Silva from Doces Tentacoes.
This Fabulous Pinocchio Cake was made for the Cakeflix Collaboration which is a public international cake collaboration created by Isabel Tamargo with more than 300 pieces to make a tribute to the world of Movie Cinema and Television Series.
Geppetto is sitting on top of Monstro the whale. Below Monstro, is a puppet stage. Stromboli is in the scene behind Pinocchio. Stromboli purchases Pinocchio from Honest John and Gideon. Underneath the stage is a paint can. The Blue Fairy is standing on the cake board beside the cake. Jiminy Cricket is sitting in front of the paint can.
Here is Sofia's description of this Fabulous cake:
Pinocchio A story full of magic that I loved since I was a child. It`s full of fantastic characters! Hope you like it!