Happy Father's Day!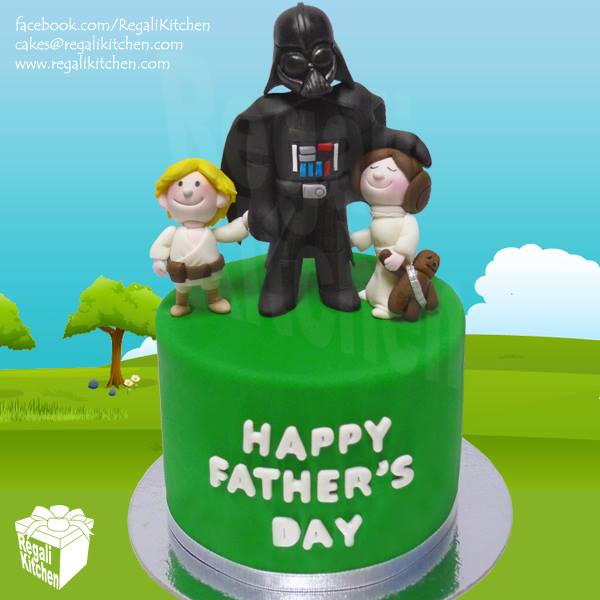 This Adorable Darth Vader Father's Day Cake was made by Regali Kitchen. This Star Wars Cake has Daddy Darth Vader with child versions of Luke Skywalker and Princess Leia. This Star Wars scene gives a totally new meaning to the words that Darth Vader says to Luke: "I am your Father." In this version, Luke and Leia are adorable little kids being raised by their loving daddy, Darth Vader. Luke and Leia are proud to be with their Father on Father's Day. Darth Vader is holding Luke's hand with one hand and he has his other arm around Leia. She is smiling up at him and Darth Vader is looking down at her. He is proud to have his kids with him on Father's Day.
The cake is green and the side of the cake has the works Happy Father's Day in white letters.
These adorable characters are based on the characters from Jeffery Brown books, Darth Vader and Son
and Vader's Little Princess
. These books are adorable for any Star Wars fan with kids.
Darth Vader and Son
Vader's Little Princess
Luke Skywalker, Darth Vader, Princess Leia with stuffed Wookie doll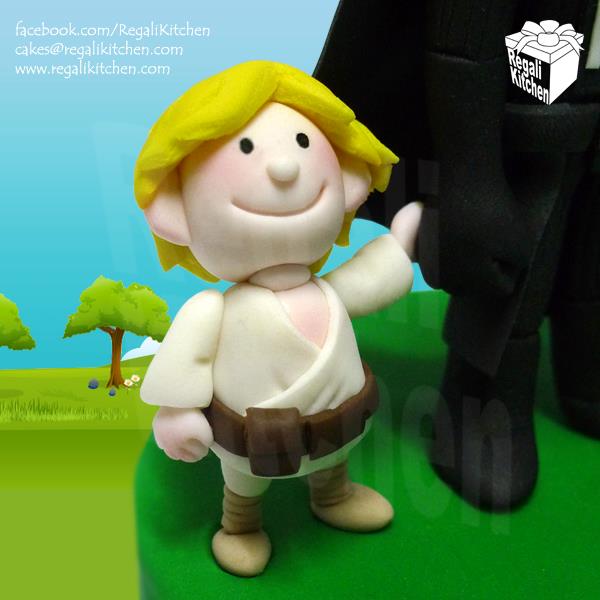 Luke skywalker with his Dad Darth Vader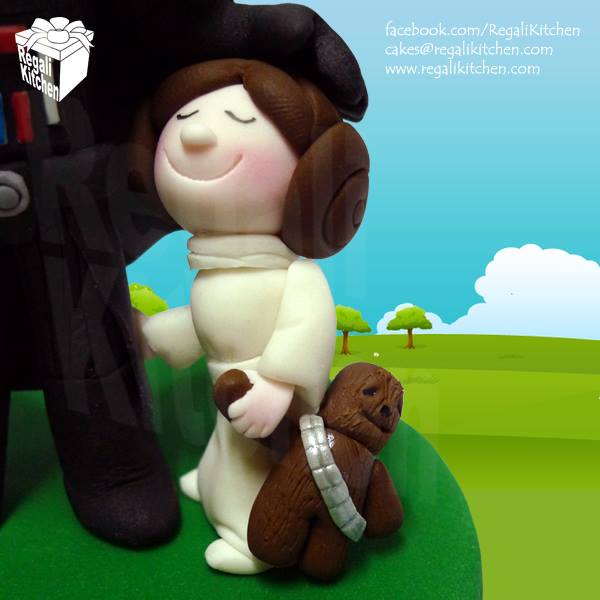 Young Princess Leia, holding a stuffed Wookie toy, with her Dad Darth Vader
Darth Vader and Family Notecards