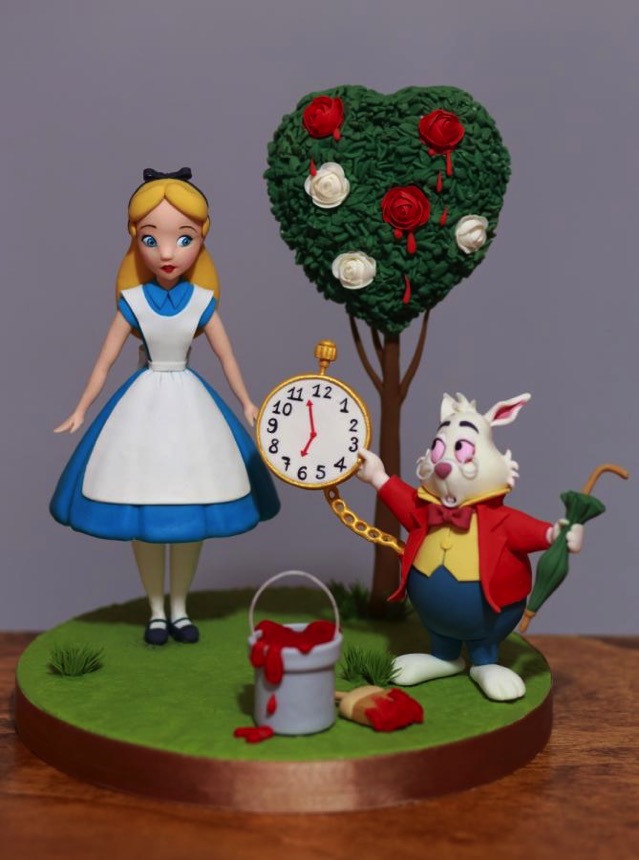 This Marvelous Alice In Wonderland Cake Topper was made by Sugar Factory. Alice is standing on green grass beside the White Rabbit. She is wearing a blue dress with a white apron. The White Rabbit is looking at Alice and holding his gold pocket watch toward her as if to say,
I'm late. I'm late for a very important date. No time to say Hello, Goodbye. I'm late. I'm late. I'm late.
There is a heart shaped green tree between them with white roses and white roses that were painted red. Red paint is dripping down from the freshly painted red roses. A gray bucket filled with red paint is on the ground in front of the White Rabbit. A paint brush with red paint is on the ground beside the bucket.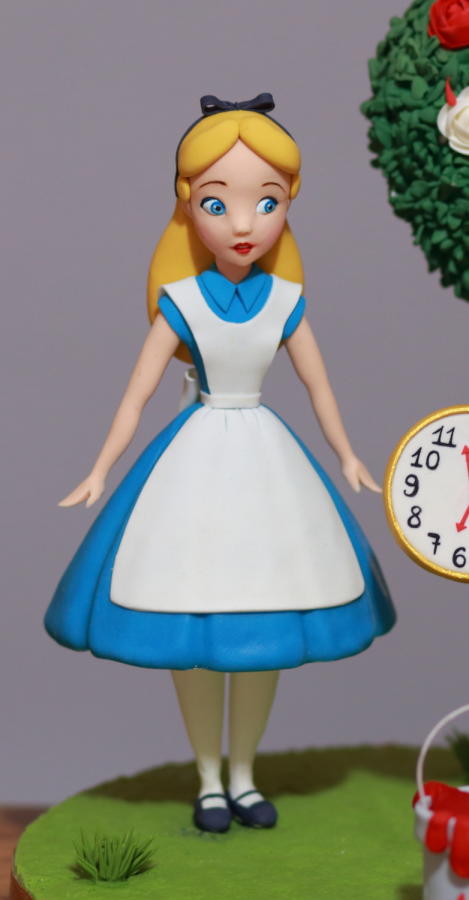 Here's a close-up of Alice. There is a small green plant near her.
Here's a picture of the White Rabbit in progress before he has arms.
To see more, check out these amazing Alice In Wonderland Cakes and Cookies.