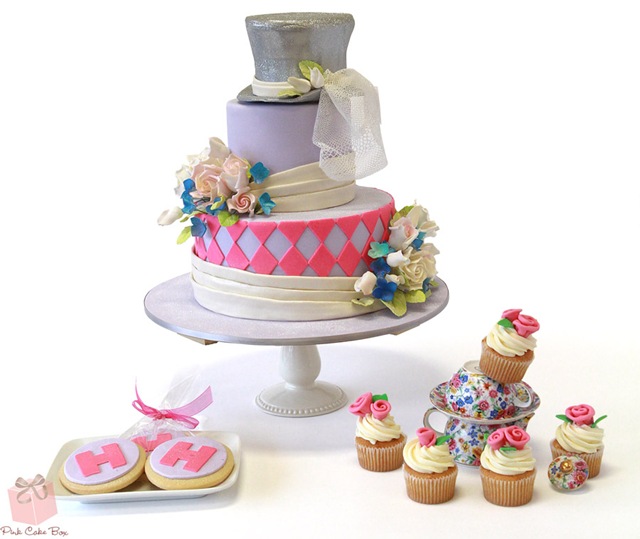 These gorgeous Mad Hatter Bridal Shower Cake, Cookies and Cupcakes was made by Pink Cake Box.
This whimsical setup includes ribbon rose cupcakes, monogrammed cookies and a two tier top hat cake. The cake is topped with a glittery silver top hat, ivory cummerbund and a small cluster of ivory and white flowers draped in a white veil. The hat sits atop two light violet tiers with additional clusters of blue hydrangea and white and ivory roses. Flavors and fillings included coconut with lemon cream cheese and coconut with raspberry chambord buttercream.
To see more, check out these amazing Alice In Wonderland Cakes and Cookies.