This Terrific White Rabbit cake features the White Rabbit in the Alice's Adventures In Wonderland book. This Splendid cake was made by Just Little Cakes. the Whtie Rabbit is wearing a gray suit and carrying a cup of tea is his hands.
The eyes, nose and teeth of the White Rabbit look great.
The fur on the top of the head can be seen here.
The White Rabbit's food surrounded by leaves and grass.
A snail beside the White Rabbit.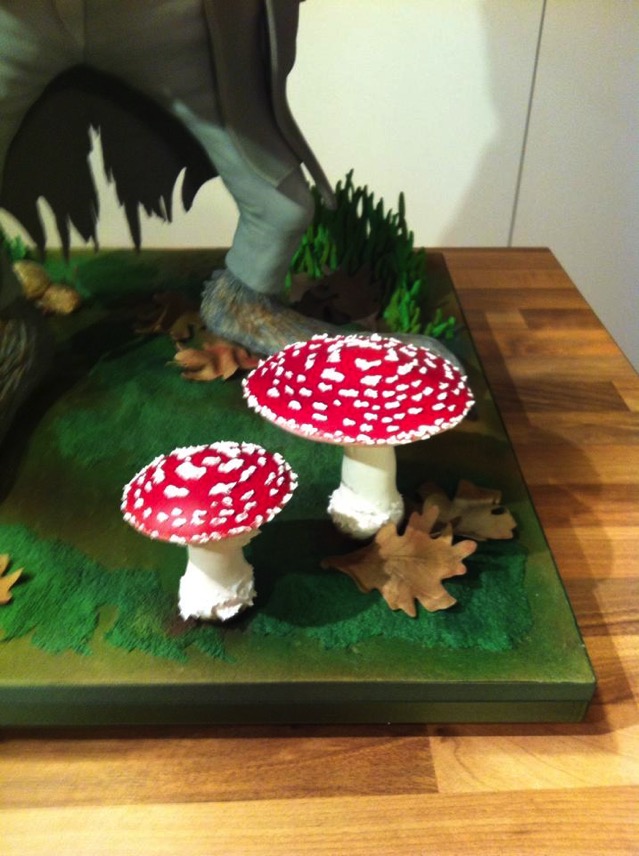 Red and white mushrooms.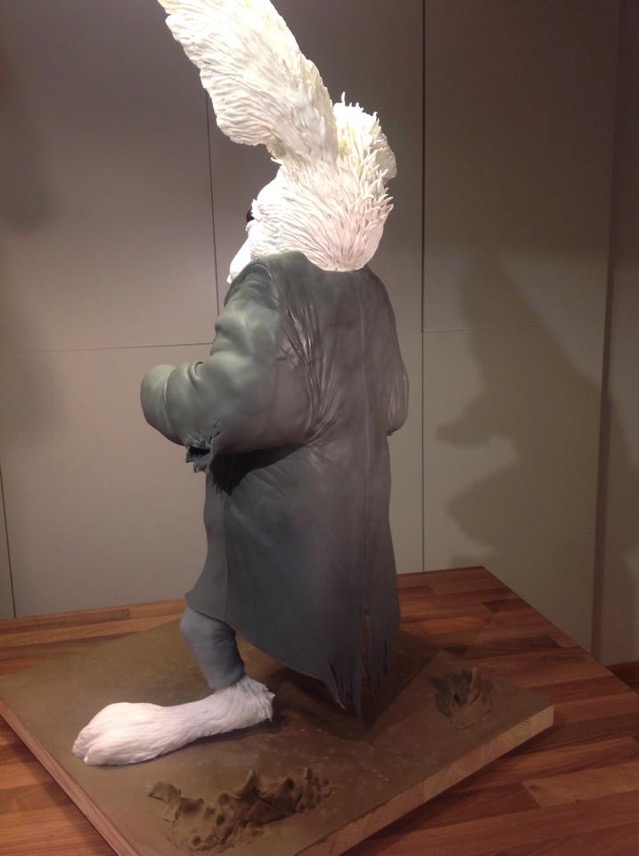 Side view of this Alice In Wonderland character.
Here's an in-progress shot with the hands not yet on the White Rabbit.
Here's an in-progress shot of the cake showing the support structure and the cake covered in ganache.
More Alice In Wonderland Cakes and Cookies.