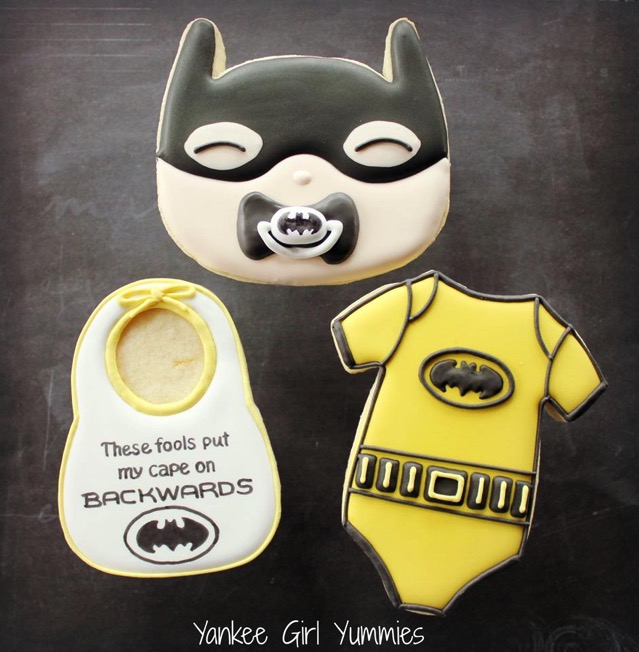 These Adorable Batman Baby Shower Cookies would be perfect for baby Bruce Wayne or any other baby named Bruce, especially if the parents are huge Batman fans.
These Wonderful Batman cookies were made by Yankee Girl Yummies.  The baker had such a cute and novel idea for cookies for Baby Bruce! 
These are the most adorable Batman Baby Shower cookies that I have seen.
For Baby Bruce, what could be more appropriate than a yellow Batman onesie cookie complete with utility belt and Batman symbol.  Or in this case, should it be a Batbaby symbol?
Another Batman cookie shows Baby Bruce sucking on a Batman pacifier and wearing a Batman cowl.
The cookie that is the most adorable is the one that is shaped like a bib, has a Batman symbol, and has the words, These fools put my cape on BACKWARDS.