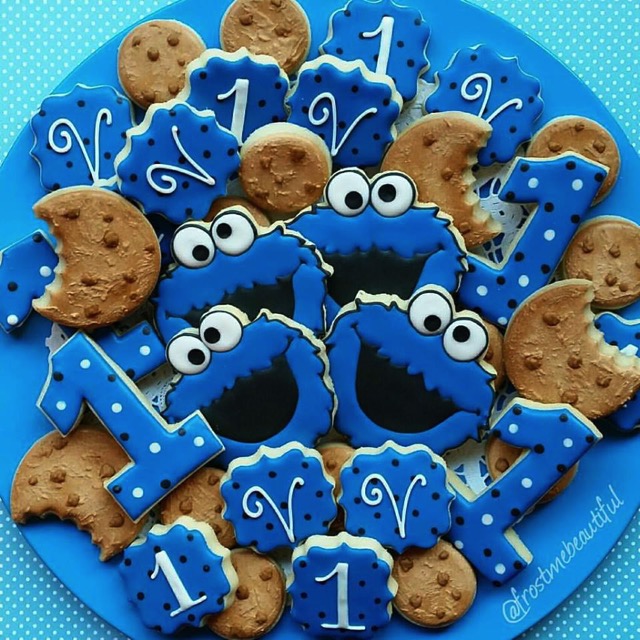 These Splendid Cookie Monster Cookies were made by Frost Me Beautiful. 
There are blue number one cookies to represent the birthday age. Other round blue polka dot cookies have a number 1. Others have the letter V. 
Several Cookie Monster Cookies look like chocolate chip cookies.  Some have bites out of them like Cookie Monster has been eating them.