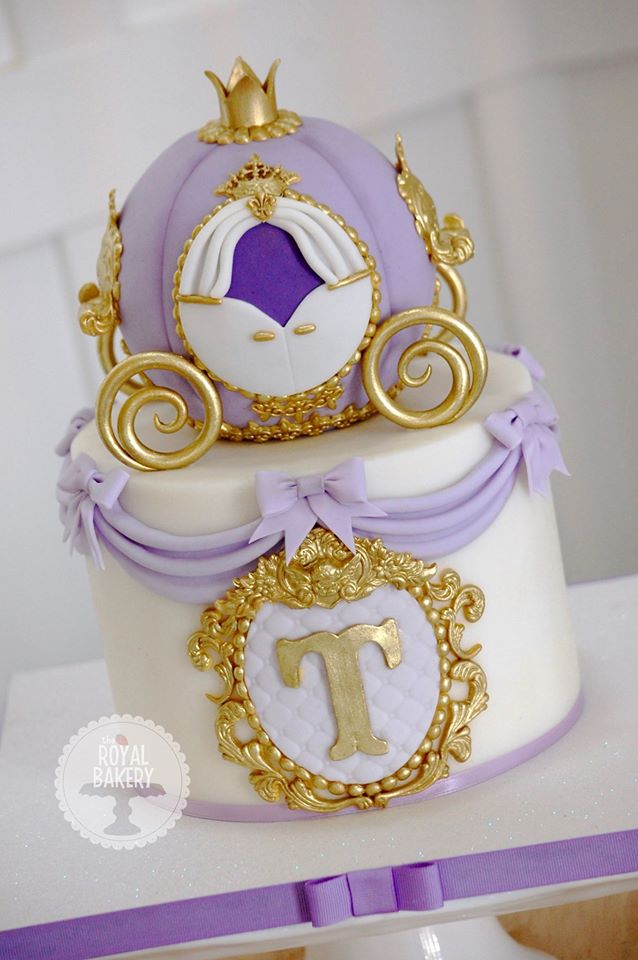 This Marvelous Cinderella Carriage Baby Show Cake was made by Royal Bakery.
The carriage is purple with gold trim.
Gold lustre dust was used to pant the gold trim.
This baby shower cake is a single layer white cake. It has purple drapes around the sides and purple bows. There is an edible medallion on the side of the cake that has a gold ornate frame and a gold T in the middle.
The Cinderella Carriage is shaped like a purple pumpkin. It has gold wheels shaped like vines and a gold crown on top. The door to Cinderella's Carriage is white with white drapes surrounding it. The inside of the carriage is dark purple.
Also, check out these wonderful Cinderella Cakes and Cookies.