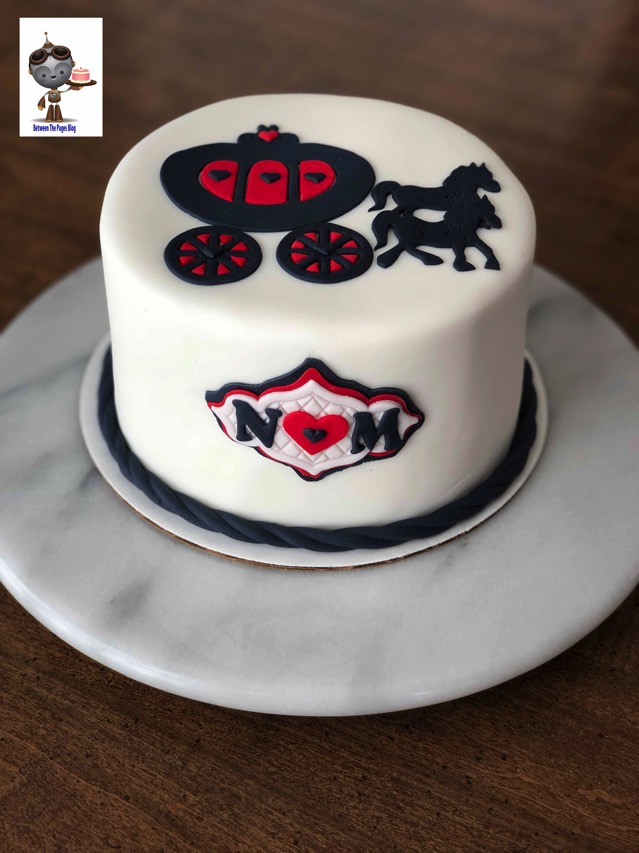 I made this Cinderella's Carriage cake for my niece and husband to celebrate their one month wedding anniversary.
They went to Walt Disney World for part of their honeymoon so I thought this would be a nice theme for the cake.
Because their wedding colors were red, white, and blue, I made this cake red, white, and blue to match.
The horses and carriage were made using sugar paste.
Their initials are on the side of the cake with a heart in the middle to show their love for each other.
Also, check out these wonderful Cinderella Cakes and Cookies.