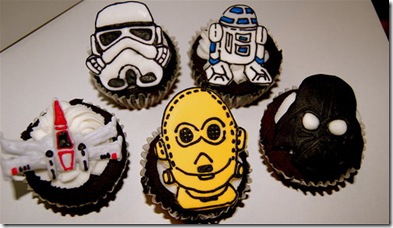 Here are some yummy Star Wars Cupcake made by Swellsweets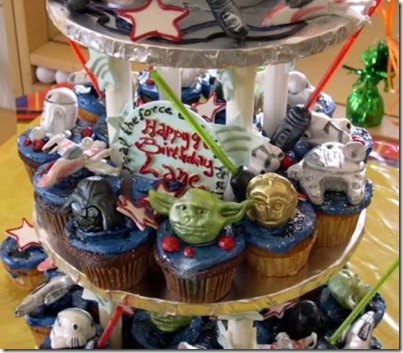 This Death Star cupcake tower was created by cakelava, a bakery in Oahu, Hawaii. Unfortunately, they no longer make cupcakes.
These R2-D2 Cupcakes were made by Emily Reiman
These Yoda cupcakes were made by Penny


This cupcake display was made by Two Parts Sugar The figures and cupcake toppers are made from fondant. The light sabers actually light up. Their flickr photostream has additional pictures.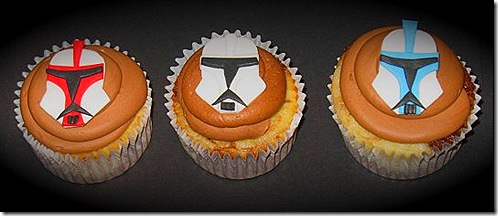 These Clone Trooper Cupcakes were made by Two Parts Sugar
Two Parts Sugar also made this adorable Yoda cupcake.
This terrific Queen Amidala cupcake was made by Rizq Cakes.
Sometimes simple is best. This neat Lightsaber Cupcake was created by Marie on Make and Takes
These cupcakes are from dorispepsi's photostream. They feature over a dozen different Star Wars characters.